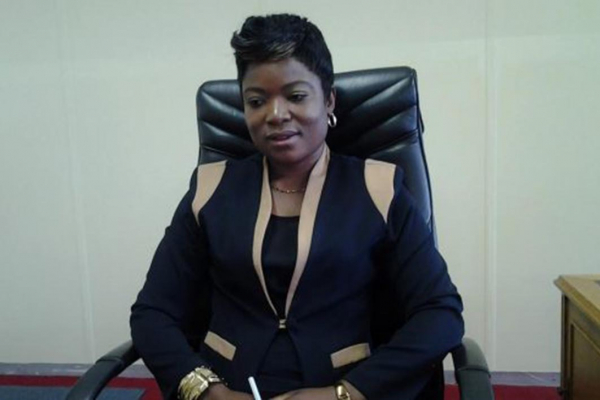 THE new Minister of Labour and Social Welfare Petronella Kagonye (Goromonzi South MP, Zanu PF) says she has hit the ground running after her appointment and is already working on key policy and labour reforms in her ministry.
By VENERANDA LANGA
Kagonye said there is the likelihood that some parts of the country may need food assistance in 2018. She also denied allegations by the opposition that there is partisan distribution of food aid. The following are excerpts of an interview between NewsDay senior Parliamentary Reporter Veneranda Langa (ND) and Kagonye (PK) on these and other issues pertaining to her ministry.
ND: As a newly-appointed Labour and Social Welfare minister, what major reforms do you intend to bring in labour, as well as in social services?
PK: As you are aware, our Labour Law reform process never ends. It constantly adjusts to the socio-economic environment. In respect of reforms in labour, we are looking at expediting the labour law reform process that will result in the harmonisation of the Labour Act with the current Constitution and international conventions and promote the ease of doing business and boost investor confidence in the country. We are also looking at improving the dispute resolution system, so that disputes are resolved quickly and effectively.
The Labour Bill seeks to unclog the dispute settlement system. In order to enhance expeditious dispute settlement, my ministry has crafted a 100-day plan which will enable us to resolve 1 000 of the 2 000 outstanding disputes within that short period of time. Protracted and arduous dispute settlement is neither good for business and/employees since it is costly and time consuming.
We want to establish an electronic labour case management system for effective tracking of all cases online by all parties concerned, as well as expeditious processing and timeous resolution of all disputes. We intend to gather data on employment statistics from employment councils to identify sector gaps in order to develop policies to address challenges on employment creation.
To create efficiency in service provision, we intend to embark on modernisation of employment services. We are currently developing a database for on online registration and placement to cut across the geographical divide and reach out to distant areas where offices are not available. This will allow for ease of registration and clearing of backlogs.
To set a conducive policy environment for employment creation, we intend to review the National Employment Policy to strengthen sectoral interventions and create greater opportunities for employment creation.
ND: The opposition has complained that food donations are distributed in a partisan manner. How true are these allegations?
PK: Food donations are never ever distributed in a partisan manner. Vulnerable potential beneficiaries are initially identified by the community through their local leadership. Names of potential beneficiaries are then submitted to the District Drought Relief Committee (DDRC). The DDRC carries out verification exercises to authenticate the lists. At distribution points beneficiaries are required to produce their national identity documents and not asked to produce any proof of allegiance to any political party.
ND: Last year, development partners stopped supporting the Basic Education Assistance Module (BEAM) programme and as a result government owes $85 295 612 to schools in respect of tuition fees and levies. Are donors now forthcoming to financially assist the BEAM programme?
PK: As of today no development partners have made any commitments to financially assist the BEAM programme. However, a few private voluntary organisations and church organisations regularly support needy children with education assistance in certain schools.
ND: Is Zimbabwe food secure now? Are there any likelihood that the ministry will be required to assist food-insecure households in 2018?
PK: The likelihood that the ministry will be required to assist food-insecure households in 2018 is very high. Historically, it has been proved beyond reasonable doubt that some parts of the country do not harvest due to destruction of the crops by wild animals. A case in point is some parts of Kariba District and other areas near Gonarezhou National Park, Gokwe North near Chirisa Game Park. Floods and hailstorms in low areas like Muzarabani, Mbire, and Tsholotsho among others have historically and traditionally affected harvests and this leads to vulnerable groups getting food assistance.
In agro-ecological zones such as Regions 4 and 5, where very minimal rainfall is experienced almost annually, there is perennial drought hence the ministry is likely to be supporting food insecure households from those areas.
ND: You have been appointed minister of a key ministry; do you consider it a very big challenge?
PK: Thank you very much. Not a challenge necessarily, but an opportunity to expeditiously further the mandate of the ministry, especially now under the 100-day targets. In Labour, the alignment of the Labour Act to the Constitution is a matter of urgency, given the undesirous effects of the Zuva judgment (2015) on employees.
Then in terms of Social Welfare, our role as government is to provide an enabling environment in taking care of vulnerable groups. These include the elderly, disabled, chronically ill and orphans and vulnerable children. Another key area is that of private voluntary organisations which are registered in the ministry in terms of [Chapter 17:05] of 2007.
Some organisations have been operating outside the law, and as minister I have already urged the Social Welfare department to make sure that these organisations are being registered in due time, of course after a proper assessment of their applications.
Then there is the issue of aligning the Children's Act to the Constitution, again another key area which will hopefully deter those abusing children.
ND: Women have always been allocated ministries that are perceived as less challenging. What is your view on the appointment of females to key ministries like Finance, Defence and Labour?
PK: It is the constitutional prerogative of the appointing authority to assign ministerial tasks, basing on experience, skills and other capabilities deemed fit for any portfolio. In the same vein, positions are based on attributes and not whether one is male or female.
Zimbabwe has made a lot of progress in terms of gender equality and we see women in positions in government, including the "key" ministries. The Labour ministry for instance has had women ministers — Honourable Priscah Mupfumira, Honourable Paurina Mpariwa, Florence Chitauro and currently — me.
The fact that women have manned this ministry and have excelled in any other settings deemed "challenging" is testimony to our leadership capabilities as a whole. The same proposition also follows for the other ministries which you have talked about.