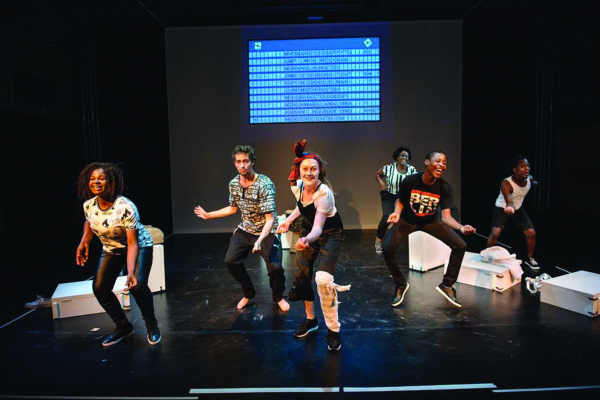 A FOUR-MEMBER theatre group from Austria, Ansicht, is in the country to exchange notes with Iyasa as part of their partnership in a forthcoming production titled Radio Freedom, which is set to be launched in Europe later this year.
BY SHARON SIBINDI
The Austrians — Flo Staffelnayr, Julia Meinx, Christina Rauchbaver and Agnes Zenker — arrived in Zimbabwe on January 25 and will be in the country until February 13.
Iyasa founder, Nkululeko Dube, said Ansicht will do rehearsals of new production with the local dance group's members.
He said they will also use their visit to familiarise themselves with local cultures and religion, while getting "a feel of Zimbabwe".
"This is what we are working on and they have come here to explore. They will also meet and talk to people and interview experts," Dube said.
He said the two groups have been working together over the last three years doing collaborations in Europe.
Dube said they were also working together on their 2019 production — Rituals — which is about rituals in Africa and Europe.
"We are looking at the origin of the tradition, putting it side by side and we working with an actress from Iyasa for classical European dance.
We are checking the difference in using the voice and the body then put it together to the traditional things here in Africa," he said.
Staffelnayr, who is Ansicht's director, described working with Iyasa as "a great experience".
"I was here three years ago and they have great singers, actors and dancers and they run so many projects in Austria and other European countries. They are really doing a very good job," he said.