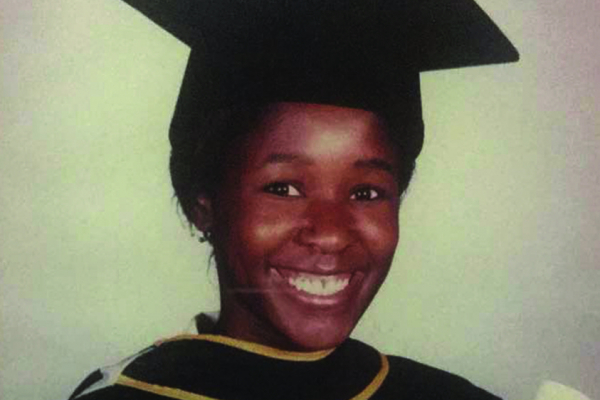 UNITED STATES-BASED Zimbabwean immigration lawyer, Linda Kadzombe, who died last week soon after landing in Atlanta on her way to Dallas, will be buried at Glen Forest Cemetery in Harare on March 27, her family has said.
by Staff Reporter
Linda, an established immigration lawyer, was 40.
Her father, Edson Kadzombe, yesterday said Linda's memorial service would be held tomorrow in Atlanta, Georgia in the US before her body was flown home, where another service would be held in her memory in Harare before burial at Glen Forest.
Linda succumbed to cardiac arrest caused by a blood clot while in transit in Atlanta.
"Her death was so sudden. She was in Zimbabwe in December, and we had a nice time together. She returned with her cousins to visit Cape Town in South Africa. She returned to her base last week and died while disembarking from a Delta Airlines flight from South Africa," Kadzombe said.
"We thank all those that have been consoling us following her death. We hope to bury her on March 27, 2018. Her company, friends and family are helping with the repatriation of her remains for interment in her country of birth."
In condolence messages, her friends said: "It is with great sadness and heavy hearts that we announce the sudden and untimely death of our dear friend Linda Kadzombe.
Following a long flight from South Africa, Linda suffered sudden cardiac arrest caused by a blood clot whilst in transit in Atlanta on her way back home to Dallas where she'd lived for many years. Linda was 40 years old and an immigration attorney in Dallas. She is remembered for her genuine, hearty and infectious laugh; her love for travel and zest for life. A daughter, a friend and a sister to many, Linda was always ready to help anyone who needed her. She would often help many with free immigration services."