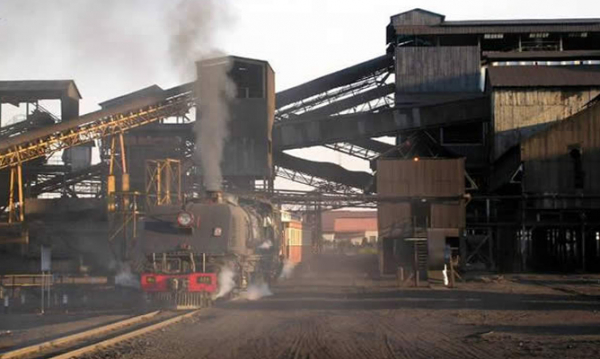 THE protest by Hwange Colliery Company workers' spouses clocked 100 days yesterday with the women vowing to continue picketing at the firm's premises until it pays their husbands' outstanding salaries.
By Nokuthaba Dlamini
The workers' spouses were demanding that the company fulfil its pledge to pay them outstanding salaries after agreeing to a scheme of arrangement last year.
"If it means turning a year while still sleeping here, let it be," said one of the women, Gundani Mbewe.
The protesters' leader, Thobekile Ncube, echoed the same sentiments, adding that a life at the gate was a better nightmare than being home.
"We are human beings and sleeping in the bush for 101 days is a nightmare, but what can we do. Our children have stopped going to school. We are evicted where we stay and the government is abandoning us. They (government) have 43% shares and day in day out trucks are being loaded with coal, so why is there no money to pay our husbands so that we feed our children and they go to school?" she asked.
"We have agreed with one voice that we will not vote for this government if they don't act. We want even those investors to know that Zimbabwe does not treat its vulnerable people in a good manner and we will make sure that our story is heard. For now there is no communication from them nor the management, we just spend our day and night under the tent and our hopes are vanishing."
Inside the tent, a child sleeps on cardboard boxes laid on the ground. Others play, seemingly oblivious to their plight while mothers sit in dampened spirits.
Because the tent cannot accommodate all protestors at once, the women take turns to sleep at the gate.
The women also have a pending case at the Hwange Magistrate Court where they stand accused of allegedly trespassing into the company's premises.
President Emmerson Mnangagwa recently told journalists in Victoria Falls that the issue should be solved through dialogue between the two parties.
At the time of going to print, the company's top management had not yet responded to questions emailed to them last week.