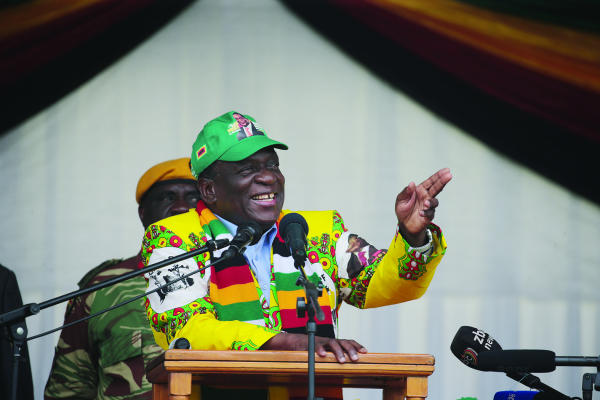 UPCOMING Afro-pop musician, Ndori Malonza , is set to release his debut 13-track album titled First Time in which he dedicated the closing song to President Emmerson Mnangagwa.
BY TAFADZWA KACHIKO
Malonza told NewsDay Life & Style that the song — Mnangagwa — was inspired by his belief that the Zanu PF leader was bent to return Zimbabwe to normalcy following years of political repression and economic recession.
"The track Mnangagwa calls on the electorate to rally behind President Mnangagwa and vote for him. I don't believe in any other government than Zanu PF. It's is the party that will lead people to success. The party has been there before me, it's tried and tested," he said.
One of the tracks on the album Ramba Uchidaro is already playing on local radio. Other songs are Baby Girl, Chop My Money, Competition, Zim Kid, Sheki Sheki, Akiriyo, African Queen, Party Life, Ndori yeee, First Timer and Heart Deserve.
Malonza, who discovered his music talent when he was seven and recorded his first track, Ndiri Ndega, in 2011, said it took him long to release an album, as he was concentrating on his studies.
"I am dropping a 13-track album which I titled First Timer since it's the debut since I joined the industry seven years ago. During that time I used to do cypher music in First Street with my brother, Tapiwa Munotyani, who led the group Money Moves Squared," he said.
"It took me so long to do an album, because I have been concentrating on my education. So I started working on this album last year, when I finished writing exams."
Malonzi said his song Chop My Money had different lyrics to the hit song by the Nigerian Duo P-Square, despite having the same title.
Five upcoming artistes Imani, Diagram, Imani, Rucci Guy, Amanda and Varnisher featured on the album.