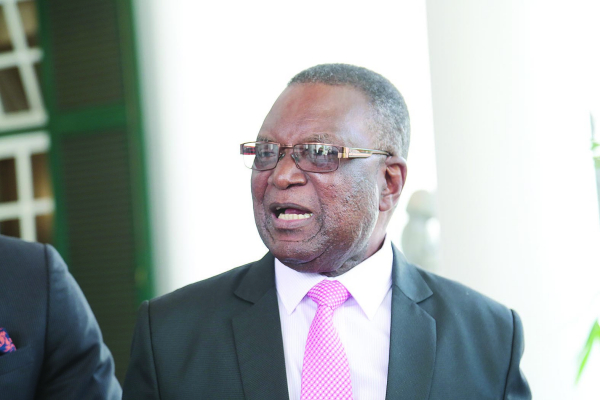 TRANSPORT and Infrastructural Development minister Joram Gumbo on Friday commissioned the North Park Traffic Centre in Bulawayo to provide bicycle and scooter operation training for children and also road safety awareness to avoid road accidents.
By Sindiso Dube
"The centre's rehabilitation is in line with the United Nations' goal to curb road carnages by 50% by the year 2020. It is undisputed that no nation that is focused on achieving this international goal can afford to ignore vulnerable road users especially the four-to-seven-year-olds targeted by this traffic centre.
"The concept of catching them young in road safety is a tried and tested idea that has worked, both regionally and internationally," he said.
"I am fully aware that the rehabilitation of existing and development of a new traffic centre is one of the council's key result areas of this year. I am, however, delighted with the fact that the essence of establishing such traffic centres is not for the fulfilment of a target, but it is a global best practice issue in road safety education."
Gumbo added that the centre would equip children with practical experiences rather than theoretical practices.
"While most road safety education we conduct relies on theory, research shows that practice or experience is the best teacher. Accordingly, the development of traffic centres signifies a marriage of road safety theory to practice and experience," Gumbo said.
"Children behave differently from adults in situations that involve interaction with traffic. They have physical and mental characteristics that limit their ability to handle complex traffic situations."
The centre was rehabilitated by the Traffic safety Council of Zimbabwe and confectioner Arenel Private Limited.
Buffalo Bicycles donated brand new bicycles for the centre that some of the children will use for road testing and displaying the best practices of road safety measures.
Meanwhile, Gumbo revealed that his ministry was working on rehabilitating roads in Matabeleland region.
"We are in talks with a number of companies and partners to rehabilitate roads in this province," he said.
"Everything is in place and I can tell you that yesterday we were with the delegates who are willing to work with us and all is in place. One of the road that will be rehabilitated is the Beitbridge to Victoria Falls road."