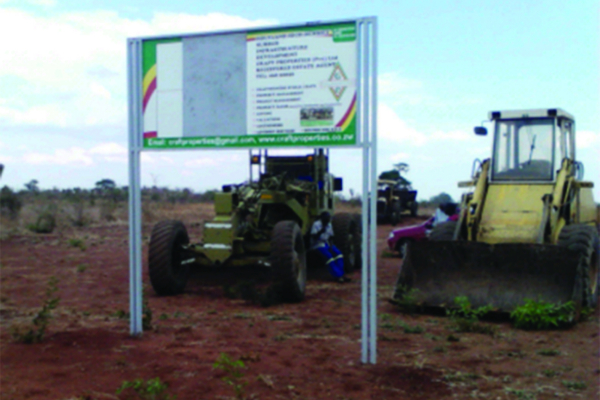 A LOCAL property development firm, Craft Properties has won two international awards in US and France respectively in recognition of its contribution in leadership, quality, innovation and excellence in the property development.
By Sindiso Dube
The Kadoma-based firm received its first honour in Washington DC during the Africa Trade and Global Investment Summit held on June 24 to 26.
The theme of the summit was Driving Trade, Unleashing Investment and Enhancing Economic Development: the gateway to African markets.
The summit is a prestigious biennial business conference and exhibition designed specifically to promote and facilitate international trade between Americans, Asia, Caribbean, Europe, UAE, with Africa; to facilitate foreign direct investment in Africa and to provide a platform for businesses to expand into new markets.
The local firm landed the International Star for Leadership in Quality (ISLQ) Award in the Gold category at the International Business Initiative Directions (BID) Quality Ceremony in France last Sunday.
The ceremony in France was attended by 118 countries including Zimbabwe, France, United Kingdom, Spain, Switzerland, Germany and United States.
The firm is behind the development of a serviced high density area Holyland Suburb in Kadoma and an agro-residential area, Green Cherries in the same city.
The managing director of the company, Kudakwashe Taruberekera said the awards were a sign that they were moving towards the right direction and were also an opportunity to market the company as well as the country.
"Our delegates tirelessly maximised this rare opportunity to market investment opportunities in Zimbabwe. It is not only the duty of the government to market the good brand Zimbabwe, but it is the responsibility of every responsible Zimbabwean company or individual to also go out there and engage the business community with good intentions to attract foreign investment into the country".
This international awards come after the company was appreciated locally resulting in them being awarded the Company of the Year 2017 in the Land and Property Development sector.