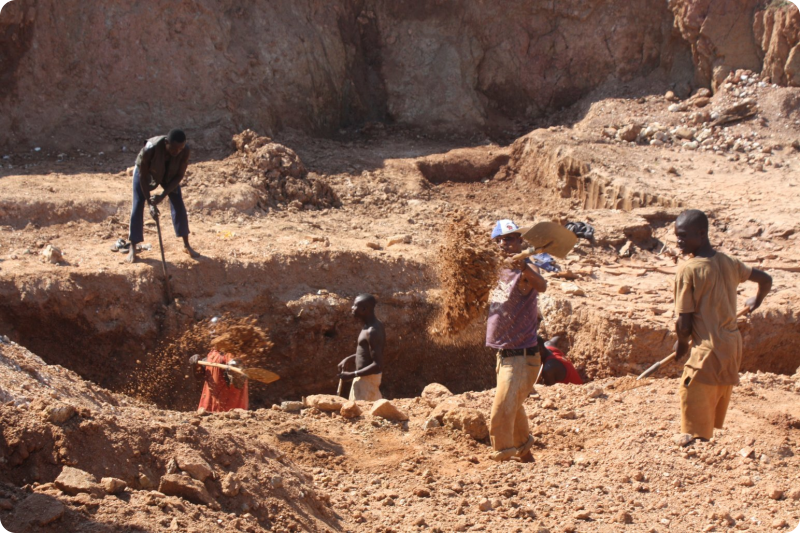 The Zimbabwe Environmental Law Association (Zela) has revealed gross violations of human rights in mining areas, particularly in Mutoko and Zvishavane where locals are subjected to discrimination and involuntary relocations, among other issues.
BY OBEY MANAYITI
In a report titled Zimbabwe National Report on the State of Business and Human Rights in Mining Sector 2018: The Case of Mutoko and Zvishavane, Zela said mining companies had been grossly violating human rights, against set national and international standards.
"The findings show that there exist severe economic, political and environmental systemic challenges that present a number of institutional challenges to implement UN Guidelines on Business and Human Rights in the mining sector in Zimbabwe," the report read.
"The report reveals poor political will and support to strengthen the legal framework and institutions that regulate activities that impact on human rights in the mining sector in Zimbabwe, including weak State-based judicial and non-judicial mechanisms to remedy adverse human rights impacts."
The report checked on the implementation of statutes like the UN Guiding Principles on Business and Human Rights.
"The findings from the case study areas indicate varying effects of mining activities that have serious negative impacts and infringe on the human rights of communities in which mining companies operate," Zela said.
"Very little to nothing is being done to address these human rights violations by mining companies. Government and allied institutions mandated to protect citizens against human rights violations are doing very little in this regard. In some instances, they are even complicit to some of the human rights violations."
Some of the violations include involuntary relocation of communities with inadequate to no compensation, negative impacts on indigenous communities in the localities mining company operations, environmental and water bodies impacts, gender discrimination including other forms of segregation, impact on health and safety as well as impacts associated with artisanal mining.
Zela noted that there was need to put in place mechanisms and systems which ensure that they are explorations and quantifications of minerals before contracts negotiations, need for a smart mix of mandatory and voluntary regulatory frameworks to motivate mining companies to respect human rights in mining.
The organisation said this smart mix should filter between corporate social responsibility and corporate accountability, as this ensures all the stakeholders are accountable on issues such as community benefits, environmental performance, among many other issues, and to allocate more powers and responsibilities to local authorities to negotiate mining contracts as they operate within the communities and have full knowledge of community development priorities.
It also pointed out the need for gender impact assessments to be conducted before any mining operations, as well as allocating more power to Parliament to assess the investors so as to eliminate chances of corruption.