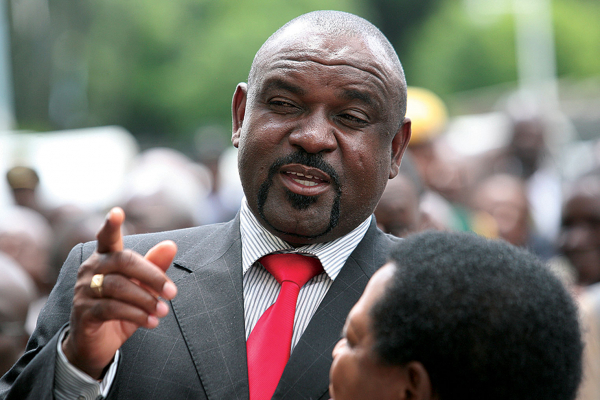 Opposition United Democratic Movement leader and former MDC-T national chairman, Lovemore Moyo, has called on his former party to accept the Constitutional Court's Friday ruling upholding President Emmerson Mnangagwa's election victory.
By NQOBANI NDLOVU
Moyo's remarks came as MDC Alliance presidential hopeful Nelson Chamisa on Saturday rejected the ConCourt ruling and petitioned the African Commission on Human and People's Rights for recourse.
"However, it is our plea to the ruling party to be chivalrous in its victory. Equally so, we encourage the MDC Alliance to accept the outcome handed down by the honourable court," Moyo, who leads the United Movement for Devolution (UMD), said on Saturday.
Chief Justice Luke Malaba dismissed Chamisa's petition that had sought to overturn the result of the hotly contested polls.
Moyo applauded the manner in which the whole court process was handled by the apex court.
"The UMD notes and respects the decision handed down by the honourable court and we hope that this will put to rest the presidential contestation," Moyo said.
"This indeed was an applausible act that conveyed strongly the respect of the constitutional right of the aggrieved parties to approach the court for just redress.
"In light of the above, we, however, want to caution the idea that the judiciary is there to resolve political contestations."
While he applauded the role of the Zimbabwe Electoral Commission in the just-ended plebiscite, Moyo, however, said: "with great concern the glaring electoral inadequacies and lack of transparency as exposed by the applicant's legal counsel."
"We believe that this court case should be used as a learning curve to correct such inadequacies and close any loopholes for rigging. Accordingly, Zec should not be quick to celebrate the judgement handed down by the Constitutional court as a victory."
Above all, Moyo said they were looking forward to the new government to do its best for the long-suffering Zimbabweans.
"As we look forward to a new political dispensation, we strongly urge both parties to recognise and priorities that Zimbabwean citizens have their dreams which ought to be respected," he said.
"In other words, the rights of the people ought to be given precedence over personal and party interests. Henceforth, the people of Zimbabwe deserve to be governed fairly and justly."
He said since elections have come and gone, it was now time for the ruling party to deliver on its campaign promises of devolution, economic growth, jobs and attracting foreign direct investments as well as the fight against corruption.