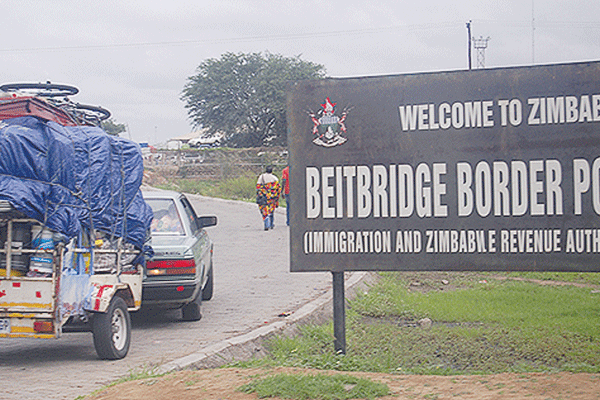 POLICE have warned errant motorists in Beitbridge that the long arm of the law would soon catch up with them following reports of poor driving in the border town.
BY REX MPHISA
This followed complaints by residents about speeding motorists, lack of respect for road signals and general deterioration of road manners, particularly by pirate taxi operators.
"They must not cry foul when we come down on them because certainly, we are coming down. Certainly, action is going to be taken and not far from now," police spokesperson Assistant Commissioner Paul Nyathi said on Monday.
"When people are licensed, they must follow regulations and are expected to actually improve their road conduct. We have noted this behaviour and we will bring sanity on the roads."
Police visibility on Zimbabwe's roads was reduced drastically from November last year when the military initiated a popular uprising against former President Robert Mugabe who had lost control of the police.
Motorists were relieved following the removal of numerous police roadblocks that littered all roads and intersections in urban areas.
Some have, however, abused the development to turn the roads into jungles.
In Beitbridge, pirate taxis that the local authority and police have failed to control are driving against one way lanes and jumping red traffic lights.
Recently, a motorist ploughed into vendors, seriously injuring three after failing to negotiate a traffic circle while fleeing from police at the border post.
A fortnight ago, the headmaster of a local school was killed when a speeding pirate taxi ploughed into him as he while crossing the road at a pedestrian crossing.