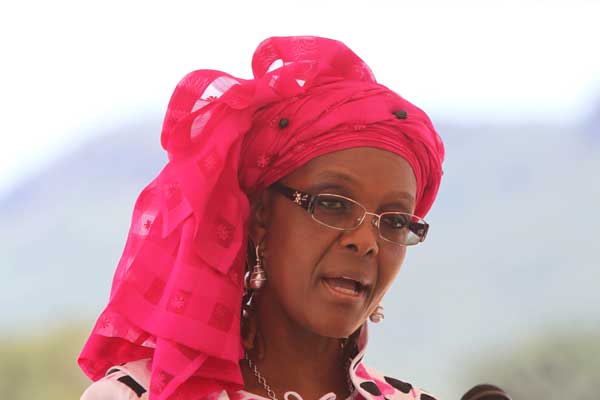 FORMER First Lady Grace Mugabe's sister, Shuvai Junior Gumbochuma, has been arrested on allegations of fraudulently acquiring vast tracts of land from government worth more than $2 million.
BY DESMOND CHINGARANDE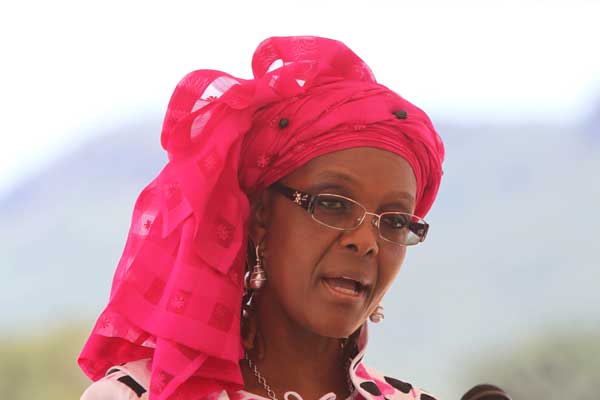 Gumbochuma (61), who is being represented by Lovemore Madhuku, was yesterday not asked to plead to three counts of fraud when she appeared before Harare magistrate Elisha Singano, who remanded her to October 23 on $500 bail.
As part of her bail conditions, Gumbochuma was ordered to report twice a week at Concession Police Station, to reside at her given address in Concession, to surrender her passport with the clerk of court and not to interfere with State witnesses.
She becomes the fifth high-profile person to be arrested in a fresh anti-corruption crackdown ordered by President Emmerson Mnangagwa.
The complainant in the matter is Local Government ministry permanent secretary, George Magosvongwe.
Allegations are that sometime in August 2014, stand number 139 and 140 Gullingham Estate, Dzivarasekwa, Harare was available for sale to deserving and capable land developers who could develop the land into high-density residential stands.
It is alleged Gumbochuma, in a bid to acquire the land, misrepresented to the government that she had the capacity to develop the land.
The State alleges on March 27, 2015, Gumbochuma was offered stand number 140 Gullingham as evidenced by the offer letter that originated from the ministry.
She was then required to pay an intrinsic land value of $424 426 to the Local Government ministry.
It is alleged Gumbochuma, who had neither the capacity to pay the intrinsic land value nor to develop the land, then created and registered a company Scanlen (Pvt) Ltd as a vehicle to further her fraudulent transactions.
Gumbochuma allegedly sold the said land for $2 060 000 without paying for it.
N-Frasys then paid the intrinsic land value to the Local Government ministry and paid the balance to Gumbochuma.
It is alleged Gumbochuma's conduct was prejudicial to the good administration of the ministry, as she profiteered from State land, thereby distorting the market value of the State land from a mere $424 426 to an inflated value of $2 060 000.
In February 2016, Gumbochuma, a former director at Rodonior and Bojunior Investments, also allegedly misrepresented her company was registered and capable of contracting as a legal persona and, as such, made an application for land in Good Hope.
It is alleged the ministry, represented by Magosvongwe, acting on the misrepresentation, allocated 150 hectares of land in Good Hope to Rodonior Investments as per the offer letter from the ministry, kept as exhibit.
Investigations were made with the Registrar of Deeds of Companies and confirmed that Rodonior was not registered.
The State alleges that due to Gumbochuma's actions, the ministry suffered prejudice to its good administration.
Sometime in August 2016, Gumbochuma again allegedly misrepresented facts that Rodonior was a registered company and she made an application for allocation of land at Chishawasha B, Goromonzi.
On August 4, she was allocated 20 hectares by the ministry, of which the offer letter was withdrawn on September 15.
It is alleged investigations also revealed that the companies were not registered, prejudicing the ministry's good administration.
Michael Reza and Sebastian Mutizirwa appeared for the State.