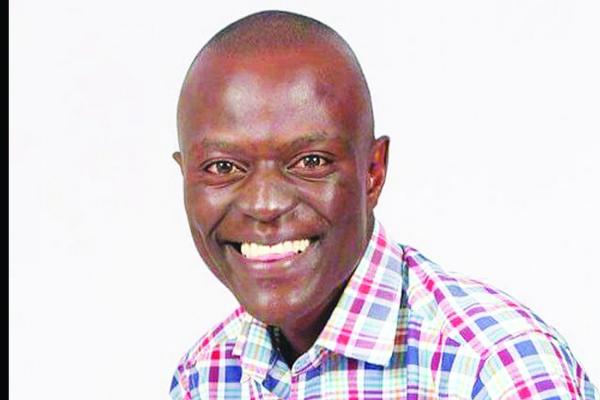 A HARARE court yesterday inspected Zimbabwe Broadcasting Corporation (ZBC) records in a case which television personality Oscar Pambuka and former Zanu PF legislator Psychology Maziwisa are accused of swindling the Zimbabwe Power Company of $12 650 in a botched public relations deal.
BY DESMOND CHINGARANDE
Maziwisa and Pambuka, who are charged with fraud, were represented by Jonathan Samkange when they appeared before magistrate Lazini Ncube.
Maziwisa is the director of Fruitful Communications while Pambuka is employed as a media executive.
Samkange last week successfully applied to have the court inspect the ZBC records after bulletins manager Moses Charedzera distanced the broadcaster from the transactions. Charedzera said before ZBC engages a public relations consultancy, a meeting is convened to agree on terms of reference and the payments involved.
Charedzera also told the court that he only knew of Fruitful Communications through the media and that ZBC records did not show a news story of February 16, 2016 for ZPC, which was billed by Maziwisa and Pambuka. There were no records for February 22 the same year for a programme titled Media Watch, Kariba Water Levels for which ZPC was invoiced by the duo.
"It would be improper for Pambuka and Maziwisa to raise the invoices as such work would have been done by ZBC, which then would be due for payment," he said.
However, Samkange asked for all records of programmes on the alleged dates, but Charedzera told the court that the documents were the broadcaster's classified materials and that the lawyer would need a court order to access them.
This prompted Samkange to ask for inspection of the records on the dates which the accused persons were alleged to have invoiced ZPC.
According to the State, sometime in January last year, Maziwisa and Pambuka allegedly brought a letter to ZPC from then Minister of Energy Samuel Undenge directing the power utility to work with Fruitful Communications at intervals of six months per engagement.
The firm then entered into a verbal agreement with ZPC — which was represented by its managing director Noah Gwariro and public relations executive Fadzai Chisveto — to do publicity work for the parastatal.