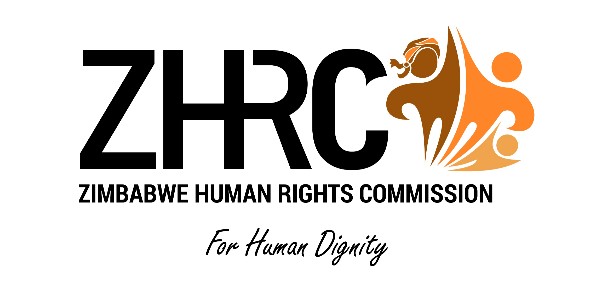 HUMAN rights groups have urged government to strengthen the National Peace and Reconciliation Commission (NPRC) and the Zimbabwe Human Rights Commission (ZHRC) to foster a culture of peace and tolerance in the country.
BY NQOBANI NDLOVU/Veneranda langa
President Emmerson Mnangagwa has pledged to inculcate a culture of peace and tolerance, a departure from the past characterised by rights violations.
The country has witnessed waves of violence since independence, the worst being the Gukurahundi mass killings in the 1980s that left over 20 000 people in Matabeleland and Midlands dead.
Thousands of people were internally displaced, will others were tortured and killed during the 2008 poll run-off, pitting Zanu PF's Robert Mugabe and the late MDC-T leader Morgan Tsvangirai.
Seven people were killed, while several others were left nursing injuries when the military moved in to quash a protest by opposition supporters over the Zimbabwe Electoral Commission's failure to release presidential poll results in time on August 1. All the cases of gross human rights violations have not been resolved.
Human rights groups in messages to commemorate the International Day of Peace which is observed on September 21 annually said strengthening the NPRC and ZHRC will foster peace and tolerance.
"As the nation commemorates this special day; Zesn [Zimbabwe Election Support Network] calls for the strengthening of the National Peace and Reconciliation Commission and the Zimbabwe Human Rights Commission as they are critical to fostering and enshrining a culture of peace and tolerance are enshrined in our societies," Zesn said.
"In addition, Zesn calls upon the government to put in place conflict resolution mechanisms and early warning systems to ensure that peace, tolerance and respect of human rights are upheld in Zimbabwe."
This year's International Day of Peace was celebrated under the theme The Right to Peace – The Universal Declaration of Human Rights at 70.
The celebrations mark the 70th anniversary of the signing of the Universal Declaration of Human Rights (UDHR) which Zimbabwe has sought to domesticate through a comprehensive Bill or Declaration of Rights under Chapter 4 of the Constitution.
The Zimbabwe Lawyers for Human Rights (ZLHR) said one way of ensuring the NPRC and ZLHR are strengthened is by ensuring they are fully resourced financially, and materially.
"Therefore, ZLHR urges government to ensure adequate allocation of funding and resources to the NPRC and guarantee its independence and effectiveness," the ZLHR said.
Heal Zimbabwe Trust (HZT) said: "The snail's pace with which the NPRC is carrying out its constitutional mandate such as ensuring post-conflict justice, healing and reconciliation is not only worrying but frustrating given that the nation is in dire need of healing and reconciliation.
"Added to this, the NPRC must swiftly move in to tackle contentious reconciliation issues such as Gukurahundi in compliance with Section 252 (c) of the Constitution that stipulates that the NPRC must "bring about national reconciliation by encouraging people to tell the truth about the past and facilitating the making of amends and the provision of justice."