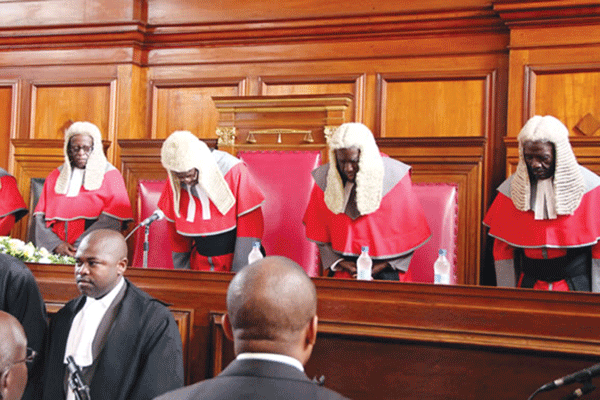 BY Harriet Chikandiwa
Two family members from Harare's Highfield high-density suburb have been taken to court for unlawful possession of rhinoceros horns valued at $120 000.
Isabelle Mutambanenyundo (43) and Martin Nyamapfeni (49) appeared before Harare magistrate Learnmore Mapiye, who remanded them in custody to December 5.
It is alleged that three police officers from CID Minerals, Flora and Fauna Unit received information that Mutambanenyundo and Nyamapfeni were in possession of rhino horns and were looking for potential buyers.
The team reacted to the information and proceeded to Highfield to carry out some surveillance along Engineering Road.
The team observed the accused persons coming out of a house, with Mutambanenyundo carrying a sack which she handed over to Nyamapfeni as she was closing the gate. Detectives approached the two, introduced themselves and requested to search the sack, leading to the recovery of two pieces of rhino horns.
The pair was asked to produce a licence which permitted them to possess the horn, but they failed, leading to their arrest.
The Zimbabwe Parks and Wildlife Management Authority officials valued the horns at around $120 000.