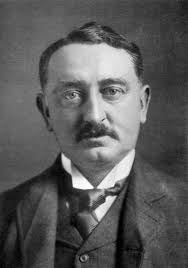 FORMER Cecil John Rhodes' stable — one of the historic buildings and national monuments in Matobo — was razed down by fire on Sunday night.
BY MTHANDAZO NYONI
The cause of the fire is, however, yet to be ascertained.
Matabeleland South provincial police spokesperson Chief Inspector Philisani Ndebele confirmed the incident.
According to the Bulawayo City Council fire brigade preliminary investigations, property worth US$25 000 was destroyed. The estimated value of the property was US$50 000.
"The fire brigade found the building severely damaged with the wooden mezzanine floor consumed by fire and rafters collapsed, but roofing sheets still intact. The fire brigade observed that the building had wooden window and door frames," the report read.
"The doors and windows were burnt, hence the brigade could not figure out whether the doors and windows were there or not. It was an old building and was near the road used by all sorts of people."
The stable, which measured about 10m by 25m, was built of bricks under iron sheets and consisted of four compartments and a foyer in the middle.
Gavin Stevens of Matobo Conservation Society said they were saddened to learn of the fire at the historic building and national monument.
"We believe it was one of the oldest buildings in the country and it follows the destruction of Rhodes Summer House by fire a few years ago. The protection and maintenance of our national monuments is the responsibility of the National Museums and Monuments of Zimbabwe (NMMZ), but this presupposes adequate funding by the government, but sadly this is not the case," he said.
"We hope that NMMZ has the funds to restore the building as there are plans to use it as a tourism centre. The loss of any part of our heritage is a setback to Zimbabwe's tourism as it sends the wrong signal to the outside world."
Efforts to get a comment from NMMZ western regional director Moira Fitzpatrick were fruitless as she was reportedly out of office.