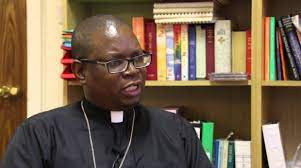 CHURCHES in Mutare joined hands in a "historic moment" by commemorating the Easter Holiday together, advancing President Emmerson Mnangagwa's vision of a united nation as the country heads towards the 2023 elections.
The Anglican Diocese of Manicaland, Methodist Church in Zimbabwe and The Salvation Army started by celebrating the beginning of Holy week together.
The Holy week start every Sunday before the Easter Holiday and is popularly known as the Palm Sunday.
This year's Easter Holiday was celebrated on the 7th to the 10th of April.
The three churches also joined hands in cleaning the streets of Mutare on Good Friday.
On Saturday the three churches had an all-night prayer service at St John Cathedral in a historic moment which was celebrated across the city.
Anglican Diocese of Manicaland Bishop Eric Ruwona was ecstatic after what he described the "historic moment".
"We had a historic moment during the Easter Holiday as churches in Mutare joined hands together in celebrating holiday. My church, Methodist church in Zimbabwe and Salvation Army we went into the streets together on Palm Sunday," he said
"On Good Friday we worked with the Environmental Management Agency (EMA) and cleaned the streets and President Emmerson Mnangagwa said we should treat the national day seriously," Ruwona added.
"We had an all-night prayer with the churches on Saturday going into Sunday," he said
Ruwona said he was happy with the unity.
"Zimbabwe we are a one family regardless of one's church denomination or political party and this is the unity President Emmerson has been preaching," he said
During the recently held Zanu PF primary elections Mnangagwa warned his party members that they will be disqualified from the race if they engaged in violence.
Zanu PF is set to hold primary elections in Mbare and Churu constituencies following violent clashes of rival supporters.
Related Topics