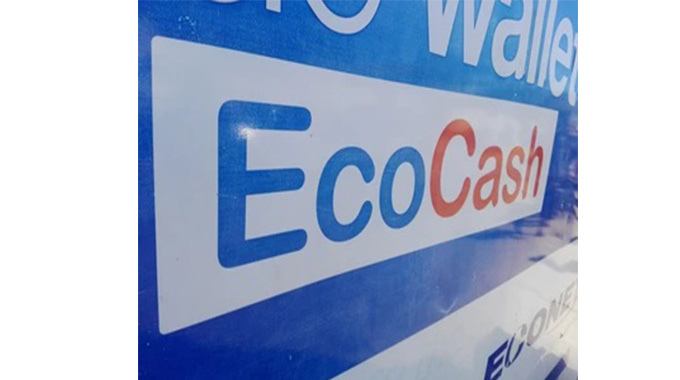 EcoCash is rewarding its customers with a 10% airtime bonus whenever they purchase Econet airtime worth US$5 or more, using the EcoCash USD wallet in its popular Transact-and-Win promotion.
EcoCash said the campaign is aimed at promoting the convenience of using EcoCash, the mobile money platform, and is designed to reward customers for their usage and their loyalty.
"At EcoCash, we care about customer convenience and are always looking for ways to leverage digital technology to simplify our customers' lives and to reward them for their continued support and loyalty," said EcoCash Holdings Zimbabwe Limited Chief Commercial Officer, Gilbert Tsongorera.
"We are excited to be offering an instant 10% airtime bonus to our customers who purchase airtime worth US$5 or more.
"And all they need to do to enjoy the guaranteed free minutes is to simply purchase US$5 airtime (or more) using their EcoCash USD wallet," Tsongorera said.
He added that customers can access the EcoCash USD wallet, which is already on every EcoCash customer's phone; they do not need to do anything to create it, is by simply dialling *151# or *153#.
The free airtime bonus reward is part of EcoCash's US$200 000 promotion, where millions of its customers stand a chance to win by simply transacting using the EcoCash US Wallet.
The promotion, which is running between 1 March and 15 April 2023, comes at a time when the EcoCash US dollar wallet is gaining popularity with individual customers, business enterprises and merchants alike, because of its convenience and security.
To take part in the promotion all that EcoCash customers need to do is to use their EcoCash USD wallet to send money, make payments, cash out or buy airtime and data bundles.
He also said that the promotion will see a guaranteed 100 000 customers, who transact a minimum of US$10 on EcoCash every week, win lots of amazing prizes, including brand new television sets, solar kits, 4-plate gas stoves, grocery vouchers, school fees vouchers, smart-phones, washing machines and thousands of US dollars' worth of cash prizes, among many other prizes.
Meanwhile, Tsongorera added that the promotion would now include customers who transact or cash-in and cash-out at over 600 EcoCash payment partners across the country, including large retailers such as OK Zimbabwe, Bon Marche, Spar and selected TM Pick n Pay shops.
"We have now also extended the promotion to cover customers who pay their insurance premiums to EcoSure, Nyaradzo and Doves using the EcoCash USD wallet, he said.
EcoCash has over the past decade served millions of customers with multiple innovative, safe and secure use cases, that include sending and receiving money, cashing in and cashing out, bank-to-wallet and wallet-to-bank transfers, payments for goods and services, payment of bills, and receiving of remittance payments from family and friends in the Diaspora.
The integration of all major commercial banks to the EcoCash platform has been credited with accelerating EcoCash's unprecedented financial inclusion drive, for which it has received local and international recognition across the global Fintech industry.
Related Topics