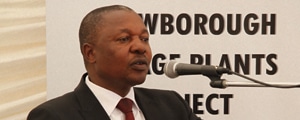 At least 200 residents under the Harare Residents' Trust (HRT) yesterday picketed at Harare City Council Town House and handed over a petition to deputy mayor Emmanuel Chiroto demanding that the local authority scraps all rates arrears accrued between 2009-2010.
Report by Moses Matenga Staff Reporter
Chiroto promised to meet Mayor Muchadeyi Masunda, Town Clerk Tendai Mahachi and city treasurer Misheck Mubvumbi over the issues raised in the petition signed by over 3 000 Harare residents.
"I will sit with the mayor, town clerk and other officials on their proposal to scrap debts accrued between 2009 and 2010. "We will talk and discuss as council.
"We will call for an all stakeholders' meeting to come up with a decision. We will definitely give it the seriousness it deserves," Chiroto said.
The placard-waving and singing residents said they were frustrated by the local authority's poor service delivery, including failure to provide potable water and to collect refuse.
The residents deplored moves by the city council to take legal action against ratepayers failing to offset their arrears.
Some of the placards read: "Masunda go, you have failed; We are tired of drinking sewage; corruption is rife and refuse is not being collected."
The demonstration came at a time residents were threatening to reject the 2013 budget, arguing they were not consulted.
The ratepayers told NewsDay it was time for the city fathers to "shape up or ship out".
"We want council to be sensitive and instead of them threatening legal action, they should engage the people," said one of the residents Petronella Misodzi.
HRT, in a statement, also said: "The residents are demanding the scrapping of all debt accumulated between February 2009 and December 2010.
"Water should be made available to every citizen, not the current situation where most suburbs do not have any running water."
On its part, the council argued that it was becoming increasingly difficult for it to provide services satisfactorily due to, among other issues, the over $250 million it was owed by residents, government and business.