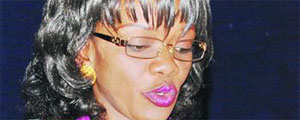 LUSAKA — Zambia has denied media reports that it is lagging behind in preparations for the co-hosting of the United Nations World Tourism Organisation (UNWTO) general assembly with Zimbabwe next August.
Report by Xinhua
The denial came after an official from the Zambia Institute of Marketing (ZIM), an umbrella body of marketers in the country, told local media that Zambia was not ready because the country started the preparations late.
But Tourism and Arts minister Sylvia Masebo on Saturday said it was not true that Zambia was lagging behind.
"I just want to tell Zambians and the world that we are on course. It is not true that Zimbabwe is in any way much readier than Zambia.
"The difference is that Zimbabwe knows how to market itself. They have good PR (public relations)," she said in a ministerial statement in Parliament.
She said experts from UNWTO secretariat had been coming to inspect the preparations and had so far done two inspections.
"Experts have been coming and so far they have come on two occasions and the next visit should be before the end of December or early next year," she said.
"Each time they come, they give us benchmarks to meet and we have been meeting them."
While acknowledging Zimbabwean authorities were aggressive in their marketing of the event, the Zambian minister said she had tried her level best by selling the country each time she accompanied President Michael Sata outside the country.
"The difference between Zimbabwe and Zambia is that Zimbabweans are aggressive and patriotic, but in Zambia we always try to bring each other down.
"Marketing is not about one individual, but a collective responsibility," she added.
She said the government had so far done well by releasing funds for various works on infrastructure such as airports and roads in the tourist capital while various committees tasked with the responsibilities of ensuring smooth preparations had been formed.
Zambia and Zimbabwe have been selected to co-host the five-day event which is expected to attract over 3 000 delegates.