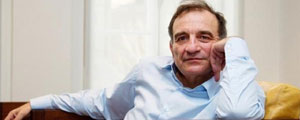 MONTREAL (Canada) – A fire at the lavish Montreal home of controversial businessman Ari Ben-Menashe on Sunday night may have been deliberately set, Canadian police said yesterday.
CBC News/Montreal Gazette
Authorities were called to the three-storey home at 3111 Jean Girard Street near Atwater Avenue, around 9:30pm on Sunday.
Ben-Menashe, who claims to be a former spy for the Israeli government, is an international lobbyist and believed by some to be an arms dealer.
In 2003 he testified in the treason trial of Prime Minister Morgan Tsvangirai that he was asked to help arrange a coup and the killing of President Robert Mugabe.
Montreal police spokesman Simon Delorme said investigators believe the fire was intentionally set.
"There's someone – a suspect – which was seen leaving the house, leaving the area just a few seconds before," he said.
It took a little over two hours and about 80 firefighters to control the flames.
No one was hurt, but the home was heavily damaged.
The National Post reported that Porter had given Ben-Menashe $200 000 to work a $120 million deal for a mining project in Sierra Leone – Porter's native country.
Ben-Menashe, who said he was a former Israeli intelligence agent who had once worked undercover in Zimbabwe with the approval of Mugabe's government, said he decided to set up a sting operation to record evidence against Tsvangirai.
Under questioning by the prosecutor, he said the then opposition MDC told him it wanted to pay $10 million to the Zimbabwean air force commander Perence Shiri to lead a coup.
The charges stemmed from a videotape secretly recorded by Ben-Menashe during a meeting with Tsvangirai in Montreal in December 2001.
Tsvangirai was acquitted of the charges alongside then MDC secretary-general Welshman Ncube and the late Renson Gasela.