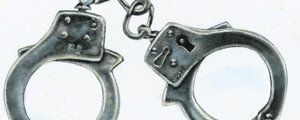 GWERU — A 47-year-old woman from Mkoba suburb, who could not come to terms with the death of her son and accused her husband's younger brother of bewitching him, has been jailed for an effective eight months over the allegation.
REPORT BY STEPHEN CHADENGA
Soon after the burial of her son, Estina Chariga of Mkoba 9, Gweru, started texting phone messages to her brother-in-law Brian Mafaza (42) telling him to buy aeroplanes with her son's blood.
The State heard that sometime in October last year, Chariga's son who was in South Africa, passed on.
Mafaza, who resides in Kadoma came for the funeral of his late brother's son, but soon after burial when mourners were coming from the cemetery, Chariga accused the complainant of having a hand in her son's death.
Mafaza tried to calm her sister- in-law, but to no avail and had to hurriedly leave for Kadoma.
On January 15 this year, Chariga sent text messages from her mobile phone to the complainant telling him "to buy aeroplanes with her son's blood".
A week later she sent another text message asking Mafaza: "How many aeroplanes did you buy with Tafadzwa's blood? Why didn't you buy with the blood of your kids whom you killed?"
Again on the February 22 she sent another text asking: "Now that you 'ate' my child, what did you buy with Tafadzwa's blood?"
Initially, Gweru magistrate Sithembinkosi Msipa had slapped Chariga with 15 months in prison, but suspended seven months for five years on condition of good behaviour.
Bonwell Balamanja prosecuted.