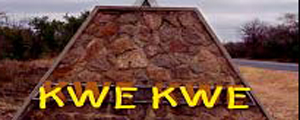 FORMER Kwekwe executive mayor Stanford Bonyongwa has vacated the mayoral mansion which he had refused to let go following his departure from council five years ago claiming it was part of his exit package.
Blessed Mhlanga
Bonyongwa told NewsDay yesterday that he moved out of the mansion located in Hillandale suburb last week after the local authority allowed him to buy another council property in Newtown at half its market value.
"I paid the asking price for the Jason Moyo Street (Newtown) house and have now since moved out of the mayoral mansion," said Bonyongwa, adding he had paid $46 000, which is half the price for the property.
Councillor Weston Masiya also confirmed Bonyongwa had handed over the mansion after he met all sale conditions and moved to the 4 Jason Moyo Avenue property.
"That chapter is closed now, he bought the house and he has since moved out," said Masiya.
Bonyongwa's demands had the full backing of Local Government minister Ignatius Chombo who in 2008 directed the council to give the former mayor a golden handshake comprising his mayoral Mercedes Benz, cellphone, bedroom suite and a council house of his choice sold at half its market price, among other benefits.
Incumbent mayor Shadreck Tobaiwa and his team had initially refused to sell the house saying it was against council policy.
But council later reneged and resolved at its December 4, 2012 special council meeting to sell the Newtown house valued at $92 000 to Bonyongwa at half price to end the five -year feud.
Part of the resolution reads: "Council resolves that house number 4 Jason Moyo Avenue, Newtown, be offered to former executive mayor Alderman Stanford Bonyongwa at 50% ($46 431) of its value $92 862 as per the ministerial directive," reads the resolution.