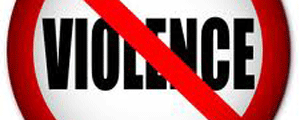 CHINHOYI — Freelance journalist Paul Pindani is battling for his life at a local hospital after three masked men abducted him from his house and severely assaulted him.
Own Correspondent
Mashonaland West police spokesperson Inspector Clemence Mabgweazara confirmed the incident which occurred on Friday morning at around 4am.
Police said on the fateful day, Pindani (38) was asleep with his wife Cleolinda Bushu (28) at their house in Hunyani, Chinhoyi when three unidentified men wearing masks knocked on the main door.
Pindani reportedly went outside to attend to the "visitors" who immediately gagged him with pieces of cloth after he opened the door.
"The three assailants, who were wearing masks and work-suits shoved a piece of cloth into his mouth and dragged him to Mt Tikwiri shopping centre about 80 metres from his house and beat him up with unknown objects before disappearing," said Mabgweazara, adding that the motive of the attack remained unknown.
Complainant is said to have staggered back home and narrated the ordeal to his wife before falling unconscious.
Pindani was rushed to Chinhoyi Provincial Hospital where he is battling for his life.
Police said investigations into the kidnapping and assault case were in progress.
No arrests had been made at the time of going to print yesterday.