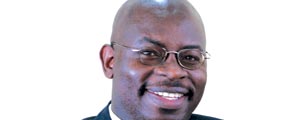 Around this time, I typically review the key financial sector developments of the foregoing month, but it appears that financially speaking, July was one of those less eventful months with not much to write home about. Apart from the change of name of Africa First ReNaissance Corporation Limited to First Mutual Holdings Limited, one would be hard-pressed to find other noteworthy events. Coming to think of it, that was probably to be expected in keeping with the slowdown in economic activity associated with the pre-election period. In the end, the election itself became the main news.
Report by Omen Muza
In a past instalment of this column titled Anatomy of Credit Default, I wrote about the scourge of non-performing loans (NPLs) and how everyone owes everyone else; a result of the huge liquidity vacuum created by dollarisation, which people attempted to fill the best way they knew how — by all manner of debt contraction. Tapiwa Nyandoro, a fellow contributor to this paper, suggested that I follow that article up with an offering of possible solutions to the gridlock of non-performing loans. I did not immediately oblige because of my view that before we can think of viable economic solutions to the country's challenges, we have to first work out an enduring political solution, then craft a bailout package in one form or another, in that order.
In this instalment, I review two recent developments with some potential to partly unwind the logjam of private and public indebtedness that is crippling the local credit markets.
Firstly, in mid-July 2013, it was announced that government had, through CBZ Bank Limited, secured $100 million from the African Export Import Bank (Afreximbank) to be applied towards reducing its domestic debt, a significant portion of which is owed to local service providers. I thought this was eminently welcome relief, signalling the beginning of the inevitable bailout our economy needs to climb out of its hole, which will have to happen courtesy of Zimbabwean taxpayers. I say so because through this Afreximbank initiative, government is effectively refinancing local debt with proceeds from new foreign debt to be eventually repaid from taxpayer's funds.
Anyway, regardless of the merits or demerits of the underlying transaction, the important thing is that the fresh injection of liquidity into the economy will enable government's creditors to, in turn, meet obligations to their own creditors, setting in motion a virtuous cycle of debt redemption which will hopefully trigger better flow of liquidity in the economy.
The other event that appeared to signal the onset of the great bailout was the directive by the Minister of Local Government, Rural and Urban Planning Ignatius Chombo for the country's local authorities to write off debts in respect of rentals, unit tax, development levies, licences and refuse charges owed by individual ratepayers as at June 30, 2013. Those who are in support of this directive contend that it will result in an increase in residents' disposable income, increasing demand for products and services, therefore stimulating economic activity. Others argue that it might also even improve residents' willingness and ability to settle current bills, thereby improving municipalities' cash flows.
While ratepayers might consider the directive welcome relief, this can only be in the short term, so it should not be celebrated too much because it will come back to bite us in the back through compromised service delivery and the possibility of rate increases in future. Local authorities are still expected to pay their debts to banks, for instance. It also becomes an issue of moral hazard, something that is typical of all bailouts wherever they occur. Those who have been meeting their obligations to local authorities since 2009 will definitely feel cheated and that they lost out, giving them the incentive to seriously consider defaulting on current and future bills with the expectation of benefiting from any such future benevolence.
If Chombo had his way, he would also have this bailout culture extended to the likes of Zesa Holdings and the Zimbabwe National Water Authority.
Even though there is no legal or moral basis for banks to do so, others who have been buoyed by the minister's directive have suggested that Agriculture minister Joseph Made should issue a similar directive for banks such as Agribank, ZB Bank and CBZ Bank who are owed money by farmers to write off the debts. The argument is that farmers have failed to pay back since 2009 owing to similar challenges cited by minister Chombo.
Those who advance this argument forget that banks largely lend out depositors' funds and they don't say who will bail banks out in turn, given that the government is, to all intents and purposes, broke. A dangerous precedent, it would appear, has been set, yet the chickens of bailouts always come home to roost, regardless of the temporary sense of relief created.
Feedback: omen.muza@gmail.com. Omen N. Muza writes in his personal capacity. You can view his LinkedIn profile at zw.linkedin.com/pub/omen-n-muza/30/641/3b8