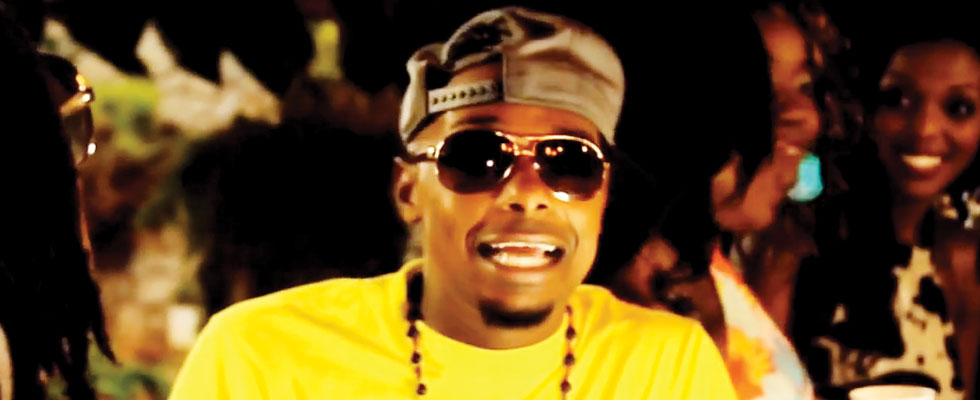 LEADING hip-hop artiste Tehn Diamond (real name Tendai Nguni), is billed to perform at the Big Brother Africa: The Chase Live Eviction show on Sunday evening.
Report by Melissa Mpofu
The prolific songwriter, rapper and singer will be accompanied by Junior Brown (real name James Mpakula) who will share the stage with him.
The Eviction show will be screened live on DStv Channels 197 and 198 from 2000hrs.
Their performance comes after Junior Brown's hit song Madrinks has been receiving a lot of airplay in the BBA House.
When Zimbabwean representative Pokello Nare was still in the House, Big Brother would play Madrinks each time Pokello was low.
The song seemed to work wonders as she would liven up each time it was played.
Her love interest, Elikem, ended up liking the song as he would also sing along though he would often confuse the word "askana" for Stunner.
Popularly known as Mr Happy in entertainment circles, Tehn Diamond, who is undeniably the man of the moment in hip-hop circles, would have an opportunity to showcase his music across Africa considering that the show is viewed in over 20 countries.
With three mixtapes to his name, Tehn has graduated into hip-hop.
He released his first mixtape in 2008 and 2012 saw Tehn collaborate with the likes of the late Chiwoniso Maraire, Ba Shupi, Junior Brown, MC Chita, South African hip-hop band Tumi & The Volume and many more.
Star FM DJ Otis "The Flow" Fraser is also billed to perform at the BBA Housemates party.
The party, which is one of the housemates' weekly highlights, will see Otis showcasing his deejaying skills to Africa.
He will also be behind the decks during one of the live eviction shows.
His performance dates are yet to be announced.
Other Zimbabwean artistes who have performed on the BBA stage include Stunner, Cindy Munyavi, High Definition, Winky D and DJs Raydizz and Davies Mugadza.
Liz Dziva, Multichoice Zimbabwe public relations manager, said she was excited to see Zimbabwean artistes being promoted on BBA.
"Big Brother Africa is a show that reaches across Africa and gives a wonderful platform on which to showcase this exceptional local talent to a wide international audience," Dziva said.
This week, three housemates Cleo (Zambia), Feza (Tanzania) and Dillish (Namibia) are up for possible eviction from the BBA Ruby House.