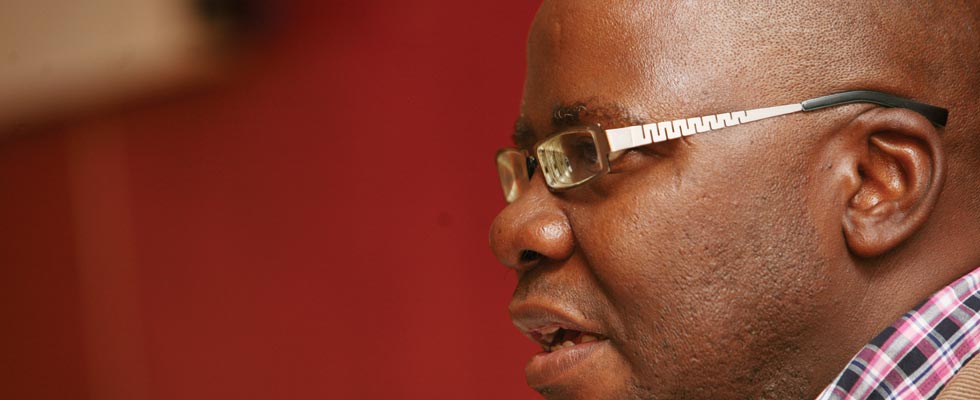 ZIMBABWE'S Finance Ministry restored its role as the engine of the economy following the adoption of the multicurrency regime in 2009.
Bernard Mpofu/Ndamu Sandu
Before this, the Reserve Bank of Zimbabwe had assumed an ultra-ministerial role, directing economic policy at the height of the decade-long economic contraction. Ordinarily, anyone in charge of this key government portfolio faces scrutiny.
So important is Treasury to Zimbabwe's politics that Zanu PF credits the then acting Finance minister Patrick Chinamasa for introducing dollarisation in January 2009 to stem inflation, notwithstanding the bad policies that had triggered this unprecedented economic meltdown.
Outgoing Finance minister Tendai Biti, though credited with several reforms, is one minister who bore the brunt of Zimbabwe's underperforming economy during the four-year tenure of the inclusive government.
Listen to our podcast below:
During his tenure, his offices were besieged by war veterans who were baying for his blood, farmer organisations threw aspersions at him for underfunding the former mainstay of the economy — agriculture.
Following Zanu PF election victory, this week NewsDay Business looks at some possible frontrunners for the Finance ministry.
President Robert Mugabe, winner of last Wednesday's elections, has the prerogative to appoint five ex-officio Members of Parliament, meaning that he can cast the net wider.
Patrick Chinamasa
As acting Minister of Finance, Chinamasa introduced the multicurrency system in response to refusal by Zimbabweans to accept the local currency.
Herbert Murerwa
Murerwa won't be new to Treasury, having been minister on two occasions. He is Mugabe loyalist. A former diplomat, Murerwa is seen as a moderate politician who will pursue dovish policies. Murerwa holds a Doctor of Education degree in Education Planning (Harvard University, USA), Master of Education Degree in Educational Planning (Harvard University, USA), Bachelor of Arts (Sociology) degree from George William College (USA).
Mugabe has in the past accused Murerwa of practising book economics at the Ministry of Finance after the minister had called for an end to quasi-fiscal activities blamed for fuelling hyperinflation. "They have this word they like using; quasi, quasi. But I tell them that this is the expenditure that we need. We are under sanctions, and there is no room for the type of bookish economics we have at the Ministry of Finance," Mugabe said in 2007.
Some months later, Murerwa was axed in a mini-Cabinet reshuffle in which he was the only one to lose a ministerial post.
He bounced back as Minister of Lands and Rural Resettlement. In the previous government, Murerwa was largely conspicuous by his absence due to health concerns.
Sylvester Nguni
He is currently the Minister of State in Vice-President Joice Mujuru's office. Between 1972 and 1976, he studied for a Bachelor of Arts Degree majoring in Business, Economics and Finance at the University of Zambia.
In 1978, he attained a Master of Science Degree from the University of Dublin in  Ireland. He also did an Advanced Management Programme at Havard Business School in 1993 (Boston, USA).
He has worked as an Economist for National Import and Export Corporation in Zambia in the late 1970s. From 1980 to 1981, he worked as an executive assistant of the same organisation. Nguni joined the government from the private sector where he was chief executive officer of Cottco (now a subsidiary of AICO Africa Limited).
He worked for the Reserve Bank of Zimbabwe as an economist from 1982 to 1983. Other posts in government he has occupied include Minister of Economic Development in 2007. Before that, he was deputy minister of agriculture.
Tendai Biti
The outgoing Finance Minister is credited with introducing the cash budgeting system which helped stem budget deficit. Under Biti's stewardship of the country's finances, Zimbabwe made huge strides in re-engaging multilateral and bilateral financial institutions such as the International Monetary Fund, World Bank and the African Development Bank (AfDB).
Biti, a lawyer by training, fought for the restoration of Zimbabwe's voting rights that had been suspended by IMF in 2003 over the country's failure to clear arrears.  The voting rights were restored in 2010.
Last October, the IMF eased restrictions on technical assistance to Zimbabwe, opening the way for an IMF staff-monitored economic programme.
In April, the global lender agreed to a staff-monitored programme on Zimbabwe which runs up to December.
As part of its re-engagement with Zimbabwe, the World Bank recently crafted a three-year strategy, focusing on fostering private sector-led growth, creation of an enabling environment and reducing societal vulnerabilities.
Biti has also reformed the Reserve Bank of Zimbabwe and stopped its engagement in quasi-fiscal policies.
On the eve of the harmonised election, Mugabe said he would consider appointing candidates from MDC-T in government if he were to win. He won. Zimbabwe now awaits to see whether Mugabe will be magnanimous in his victory and appoint Biti — widely seen as having a thick skin both within and outside his party.
Gideon Gono
Mugabe's banker, the Reserve Bank of Zimbabwe governor, has always been close to the First Family.
Under the new Constitution, President Mugabe can appoint as minister those who are not MPs or senators.
Gono's term as governor is coming to an end on November 30 and Mugabe can reward him with a ministerial post.
Gono is credited with sustaining government through his extraordinary measures. Some of these measures include mobilising $120 million to pay IMF and save Zimbabwe from expulsion.
Mugabe has supported Gono in his fight against Zanu PF hawks over the implementation of the indigenisation policy. Gono has been insisting that the one-size-fits-all approach does not apply to the banking sector.
In the midst of attack from Zanu PF politicians, Gono found refuge in Mugabe. In the midst of Zimbabwe's carnage, Gono was driven by one philosophy — extra-ordinary circumstances call for extraordinary measures. Can he face economic challenges in a multiple currency regime?
Munyaradzi Kereke
The former RBZ executive was expelled from Zanu PF after he refused to stand down for Elias Musakwa for the Bikita West constituency. He went on to beat the Zanu PF preferred choice. With the victory, Zanu PF can accommodate him.
He is an accomplished banker, having worked for Stanbic and RBZ. Since his acrimonious fallout with former boss, Gono, Kereke has been campaigning for the Bikita West seat which he eventually won last week.
Only time will tell whether Mugabe will accommodate Gono's former adviser in his Munhumutapa offices. A respected economist, Kereke is widely seen as the brains behind Gono's sanctions busting measures at the height of the economic meltdown.
Any other? Since the President has the prerogative to appoint ministers, Mugabe may choose to appoint renowned bankers. The precedence is there, the veteran leader once appointed Nkosana Moyo as Industry and Trade minister in a cabinet that was widely rated as the most educated and made up of technocrats.