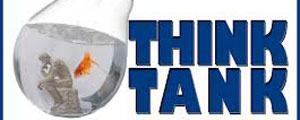 LOCAL think-tank Poverty Reduction Forum Trust (PRFT) has implored government and other service providers to prioritise revival of the country's social services to curb urban poverty.
PHILLIP CHIDAVAENZI
In its latest report, the forum — which conducts poverty-related research and promotes policy formulation – said although progress had been achieved in economic recovery, eradicating poverty had remained a mammoth challenge for the government.
"Urban poverty has been worsened by lack of access to affordable education and health care. The social services sector has not received enough support especially in terms of ensuring social protection to vulnerable residents," the forum's report for July read.
The forum noted that many families in Harare and other urban centres were struggling to pay school fees and health care bills as they relied on vending following the shrinking of the formal job market over the past few years.
"Due to high levels of unemployment in urban areas with most families earning their income from flea markets and street vending, the majorities are facing challenges and find it difficult to pay the exorbitant school fees and health care bills as the dollar is increasingly becoming scarce," it said.
Consultation fees for health service are pegged at an average of $20, crèche, primary and secondary school fees cost between $45 and $80 per child each term on average, figures which the PRFT described as too high for average-earners.
"PRFT considers that such amounts are unaffordable especially to the poor families with low levels of income. An analysis of the households under the PRFT sentinel surveys in Bulawayo and Mutare has revealed that the average household monthly incomes for July 2013 were approximately $373,33 and $336 respectively," the report added.
Following Zanu PF's disputed election victory last month, President Robert Mugabe has pledged to increase civil servants' salaries, blaming his previous coalition government partners of sabotaging social service delivery programmes.