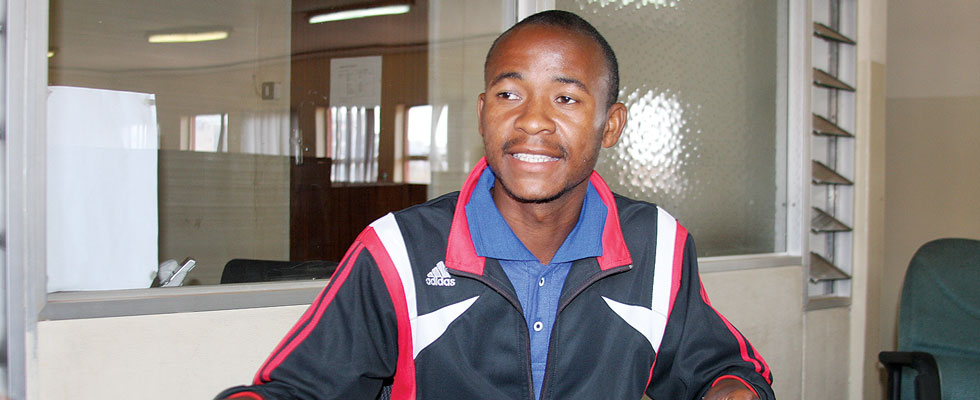 A SELF-CONFESSED former Satanist from Chitungwiza, Kudzai Damba, recently opened up on his experiences in the Lucifer weird world and blamed a social network for initiating him into the underworld.
ROPAFADZO MAPIMHIDZE FEATURES AND SUPPLEMENTS EDITOR
Damba (30) claims to have witnessed the destruction and death of several innocent people, devoured by the underworld during his stint.
He related to NewsDay how he was conscripted into Satanism by a friend in 2010 who, in turn, had found out about and joined the underworld from social network associates.
Damba said a friend had told him about the Eye of Horus which is found on some currency, and that it had a page on a social network.
"I searched the page and clicked where it says 'like'.
"After 'liking' the account, I suddenly received many other friend requests from popular United States artistes who are also members of this cult. I accepted friendship and that was how it all began," he said.
Damba said he then sent a message expressing his interest in joining Eye of Horus.
He was referred to Venus Satanas, a white woman who is featured on her page wearing red cherry lipstick and hands that are dripping blood.
"The moment I 'liked' the page, I felt a deep hot sensation rush through my head down to my feet. My personality immediately changed and I became a merciless and violent person."
Damba said he could fight 10 people at a time and hurt them badly. He also became a loner.
"I then communicated with Venus Satanas and she told me that she could give me anything from money, powers to kill, steal, and fight. I always got money when I asked for it. Sometimes I could steal and not get caught. The funny thing, however, was that the money was never enough to save."
However, trouble started when he decided to marry sometime this year. Satanas manifested in a vision with an angry look. She was not happy with this development. "She wanted me to kill my wife and I flatly refused to take up this assignment. She could tell me the whereabouts of my wife and hint to me that she was having an affair. But all this information was meant to destroy my marriage because I knew that my wife was faithful.
"In fact, when I was called to come for this interview, she warned me sternly in a vision and dream about going public. I told her I now have a new King Jesus Christ who lives in me," says Damba who is now a member of the Prophetic Healing and Deliverance (PHD) Ministries, where he first testified to thousands of faithfuls about this story.
He urged young people to be careful about what pages they go through social networks because these could lead them into Satanism.
Prophet Walter Magaya, founder of PHD Ministries, said in a telephone interview yesterday that Damba manifested on Sunday last week and gave a testimony the following Wednesday where he confessed about his active role in Satanism.
"He spoke at length about how Satanism had crept into churches and some major institutions. He said Satanism was controlling some of these mentioned bodies. "My church is currently taking care of his finances and day-to-day well-being as he and his wife had become almost destitute since he denounced Satanism," Prophet Magaya said.
Damba actually named some churches in Harare that were running under the influence of the devil. He added that it was easy to penetrate churches because some church leaders were lukewarm Christians.
Wikipedia describes Satanism as a broad term referring to a group of Western religions comprising diverse ideological and philosophical beliefs.
Their shared features include symbolic association with, or admiration for the character of Satan or the Devil.
There were an estimated 50 000 Satanism members in 1990 worldwide. But unconfirmed reports claim that there could be millions now working in the underworld.