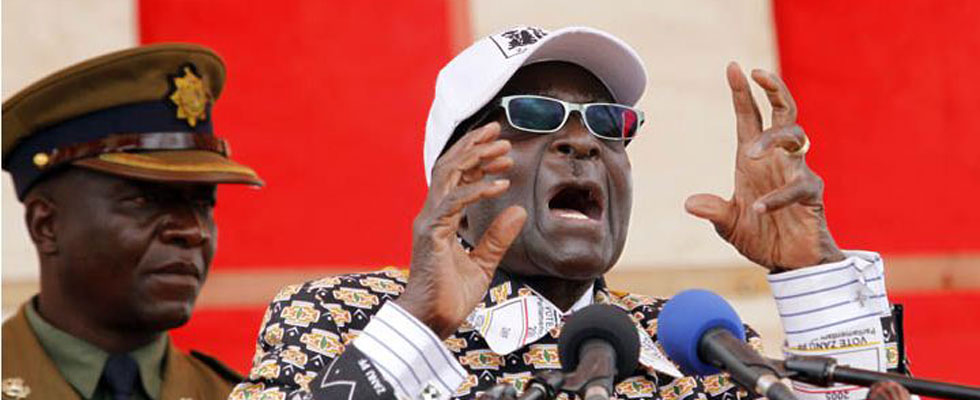 GOVERNMENT will introduce performance-based contracts for heads of State enterprises and parastatals (SEP) as it begins a major overhaul of the entities that have posted perennial losses.
BY BERNARD MPOFU AND VICTORIA MTOMBA
Officially opening the First Session of the 8th Parliament of Zimbabwe in the capital Harare yesterday, President Robert Mugabe said the new contracts would ensure more accountability and efficiency of parastatals.
"Heads of all parastatals and local authorities will henceforth be required to sign performance contracts and to adopt results-based management approach in order to engender accountability for results and ensure efficient service delivery," he said.
Critics say the majority of SEPs were underperforming as heads have no performance-based contracts arguing that their performance depended on the whims of the line minister.
There is no leadership renewal at most parastatals and State-owned enterprises, continue in the old way of doing things.
They have also failed to produce audited financial accounts.
In the last four years, government had earmarked some entities for privatisation and commercialisation, but the programme was moving at a snail's pace.
Some of the loss-making parastatals that have been earmarked for privatisation included the National Railways of Zimbabwe, Agribank, Zesa Holdings, TelOne and Cold Storage Commission.
Yesterday, Mugabe said his government would take steps to review wages and salaries of civil servants that continued to "discharge duties under difficult working conditions and low remuneration".
He said the new Parliament was also expected to debate a raft of pro-poor economic measures as well as Bills including the Banking Act and Insurance and Provident Act to tackle economic problems.
He said the new laws would dovetail from the country's indigenisation and empowerment regulations compelling foreign-owned companies to sell 51% stakes to locals.
Zimbabwe's economic growth was this year expected to slow down due to underperformance in mining, agriculture and manufacturing.
Capacity utilisation for the sector last year plunged to 44% from 57% in prior month due to a myriad of problems.
"The economy continues to face numerous challenges, high cost of production and high unemployment. The pursuit of economic growth is on government priority list. We will mobilise funding for distressed and closed companies," he said.
Mugabe said the government would put in place pro-poor initiatives and key sectors were agriculture, mining, tourism and manufacturing.
"As part of this thrust, the Banking Act will be strengthened and new forms of banking will be put in place," he said.
The country has a $10,7 billion external debt that has largely affected access to long-term capital.
Mugabe said the Public-Private Partnerships Bill and the Sovereign Fund Bill would be debated and put for consideration in Parliament.
He said the mining sector was poised to play a catalytic role in driving the economy despite a downward revision on projected output.