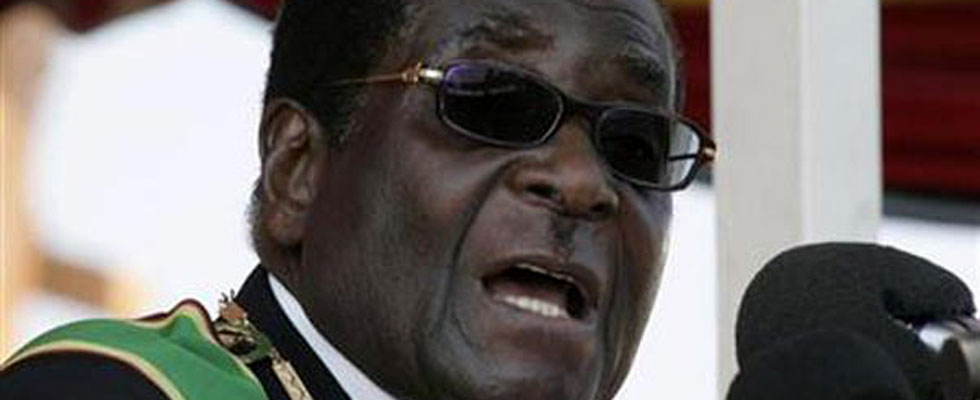 PRESIDENT Robert Mugabe last Wednesday granted close to 2 000 prison inmates countrywide amnesty beginning today.
EVERSON MUSHAVA CHIEF REPORTER
Zimbabwe Prison Service deputy commissioner in charge of administration Aggrey Huggins Machingauta told journalists in Harare yesterday that by end of the week they would have released all the inmates that qualifed under the programme.
"It is an exercise that needs to be carefully done. We don't just wake up and open the gates. We will be working with the police and we are already assessing those that qualify to be released," Machingauta said.
Under Mugabe's order published in the Government Gazette, habitual criminals serving a term of extended imprisonment, any person under death sentence, any person service a sentence imposed by court martial, a person who escaped from lawful custody and is still at large and any person serving a jail term for a specified offence will not qualify for amnesty.
Cases listed under specified offences include rape, murder, treason, carjacking, armed robbery and stock theft.
People who have reached 70 years and above and women, except those facing life and death sentences will qualify.
Juveniles, serving at an open prison will automatically qualify for amnesty, including the terminally ill. About 118 inmates were serving in Zimbabwe's open prison, while three of the 505 women incarcerated will remain behind bars.
Two are facing death sentences while one is on life imprisonment, according to prison officials.
However, the clemency order does not cover those sentenced after the date the order was gazzeted.
Machingauta said: "We expect society to accept those released and give them a second chance. We don't want them to be stigmatised."
He said lobbying was at an advanced stage to get the government accept ex-convicts and offer them employment, although it was a legal issue.
Machingauta refuted allegations that Zimbabwe's prisons were hell, recording a very high death rate. "The death rate in the prisons is a reflection of what is happening in society. The death rate is nothing to cause alarm.
"Our inmates are actually getting the best and timely medical attention, especially the antiretroviral drugs," he said.