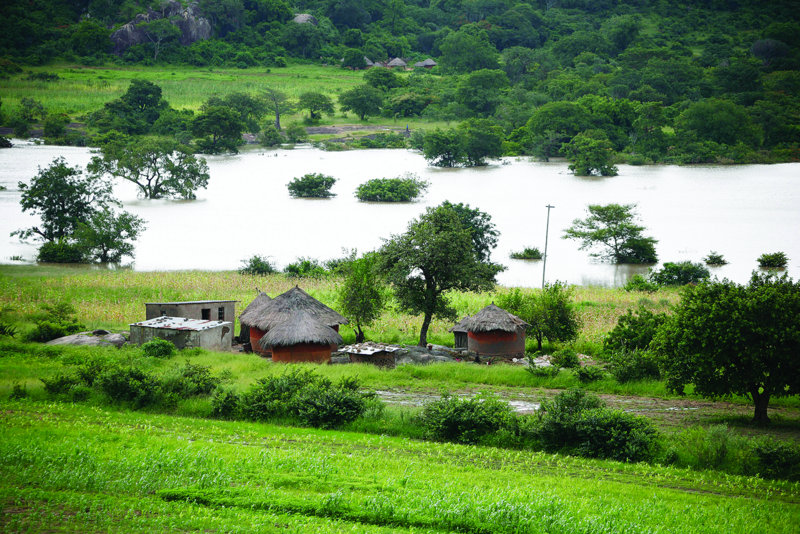 MASVINGO  –  Thousands of villagers from Chivi South have crossed swords with the government after they vowed to resist government plans to relocate them without compensation to pave way for a game park.
TATENDA CHITAGU
More than six villages that span along the Masvingo-Beitbridge highway near Muzvidziwa bus stop and Kushinga School, among them Ndove, Muteve and Maringire, would be affected by the proposed creation of a giant park for game viewing whose size could not be immediately established.
Villagers said the government was taking advantage of current donor support for the Tokwe-Mukorsi Dam flood victims being moved to Chingwizi Camp in the Nuanetsi Ranch to also relocate them to make way for the game park in the evacuation confusion.
In the case of the Chivi villagers, they argued that theirs was not a national disaster or an emergency and said they would only move once compensated.
"We are now being put in the same bracket with those who were affected by floods or who are in the dam flood basin," said a woman who declined to be named.
"If there are plans for a game park, then the government should not hide behind the floods, but should do it in a proper and orderly manner after compensating us first and developing the area we are going to be resettled."
Another woman said what angered villagers the most was that soldiers were deployed in the area to force them to demolish their structures.
Masvingo provincial administrator and chairperson of the Tokwe-Mukorsi relocation co-ordination committee Felix Chikovo confirmed that there would be a game park, but said it would be strange to start evicting villagers now for a project set to begin in  2017. "We were supposed to move the villagers in the buffer zone in three phases. We had completed phase one and phase two was forced to move by the national disaster.
"The issue of the game park is set for 2017 well after completion of the dam and after all, those villagers may not know if they are in the buffer zone," Chikovo said.
"It would be strange to hear them saying that because we will make the right communication when the right time comes.
Maybe they just overheard about the project and are starting to react."