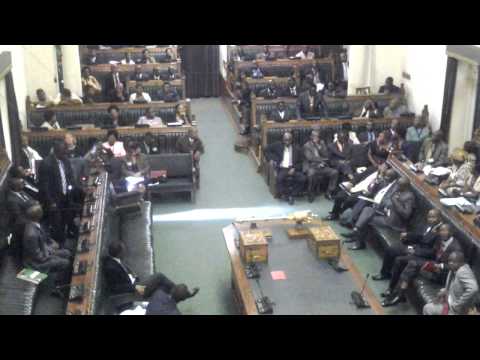 LIVE electronic media coverage of parliamentary debates are key to affording ordinary citizens access to information on proceedings in the National Assembly, a top Gweru lawyer has said.
BY STEPHEN CHADENGA OWN CORRESPONDENT
Addressing a Media Institute of Southern Africa (Misa) Zimbabwe workshop on parliamentary reporting in Gweru on Friday, Media Lawyers' Network (MLN) member Reginald Chidawanyika said people should not solely rely on parliamentary committee reports, but should be given a chance to scrutinise debates by MPs through live coverage.
Chidawanyika's calls came barely a fortnight after Kuwadzana East MP Nelson Chamisa (MDC-T) introduced a motion in the National Assembly calling for radio and television coverage of parliamentary sessions and committees.
Chidawanyika said constituencies deserved to be part of the debates in Parliament so that voters know if their representatives articulated issues that affect their livelihoods.
He said through live coverage, accountability could be enhanced as the public would be given the opportunity to examine pertinent matters that affect the country. "MPs need to be judged by constituents on their performance and they have to be accountable to people that elected them into office," Chidawanyika said.
Zimbabwe is among the few countries in the region that do not have live coverage of parliamentary debates.