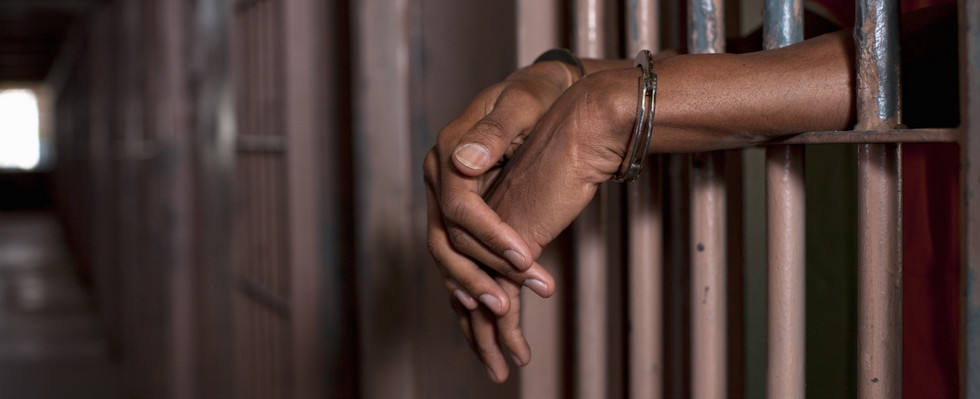 Twenty-four members of the Johanne Masowe weChishanu apostolic sect arrested last Sunday on allegations of being part of a group involved in violent skirmishes with the police in Budiriro, Harare, yesterday claimed they were tortured and detained for over two days without food before they being brought to court.
CHARLES LAITON SENIOR COURT REPORTER
The 24 are part of the 27 sect members so far brought to court on charges of assaulting police officers and journalists following a raid at their shrine last Friday.
They appeared before Harare provincial magistrate Vakai Chikwekwe yesterday facing charges of public violence.
Their three alleged accomplices appeared in court on Monday and were remanded in custody to June 16.
The accused claimed that although they never resisted arrest, they were denied food and severely battered by the law enforcement agents while in police cells.
Said one of the suspects Emmanuel Sigauke: "I was assaulted by the police officers upon arrest and was also denied food. I only ate today on our way to court."
Tichafa Madyegora raised the same complaint, adding that he received a severe beating on his ears and had since developed hearing problems.
"I was assaulted in such a manner that I have developed hearing problems. As I speak, I can hardly hear with my other ear since the assault, I started hearing with the other a short while ago," Madyegora said.
The unrepresented accused appeared in court shackled in leg irons and handcuffs.
The court remanded them in custody to June 16 and ordered that they should be medically examined to ascertain the alleged torture claims.
After noting down the accused's complaints, Chikwekwe remanded them in custody to June 16 and ordered the State to investigate the allegations raised against the police.
Chikwekwe later castigated the Prosecutor-General's Office for being unprofessional after State counsel Francesca Mukumbiri said she was not opposed to the granting of bail to the suspects, hardly 12 hours after denying bail to the other sect members.
"I am surprised that the State is not being professional, it is blowing hot and cold at the same time. Less than 12 hours ago, the same State strongly opposed bail against members of the same church facing similar allegations, but now turns around and consents to bail, why is that so?" Chikwekwe queried.
"I am of the view that it will not be in the interest of justice to grant the accused persons bail at this juncture as this will endanger their safety. And further to that, releasing the accused persons will cause chaos and public outcry."
Allegations against all the accused are that on May 30 this year they participated in the attack on 26 police officers, journalists and officials from the Apostolic Christian Council of Zimbabwe led by Bishop Johannes Ndanga following the latter three groups' arrival at their shrine in Budiriro 2.
Police had escorted Ndanga to close the shrine and ban the church over allegations of gross abuse of women and children's rights.