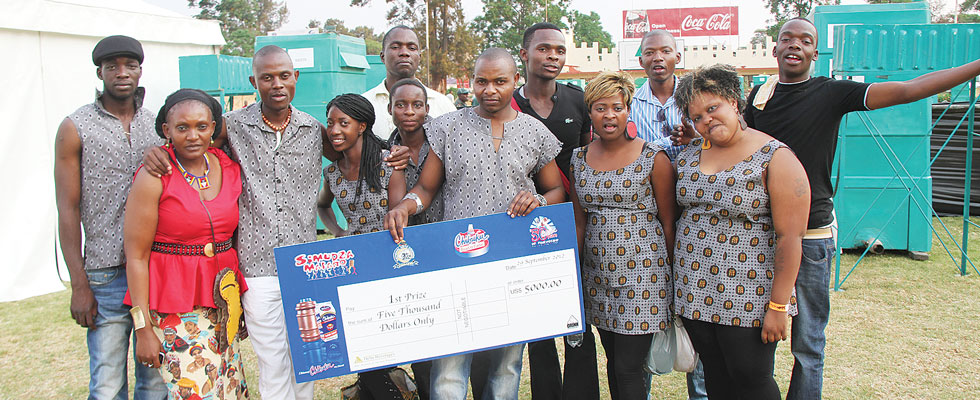 IT'S all systems go at the Chibuku Road to Fame Manicaland Provincial Finals slated for Vhengere Beerhall in Rusape today, where a total of 10 groups are expected to compete for top honours.
OWN CORRESPONDENT
Seasoned campaigners like Mutare, Kumapembe, Talent Falls, Echoes and the Zimbabwe Prisons Correctional Centre are expected to fight for the first prize.
The winner of the event is set to walk away with $1 000 while the first runner-up will get $500 and the second runner-up will take home $300. The competition is expected to be tough as the groups vie for the sole ticket to represent the province in the national finals set for Harare at a date yet to be announced.
In an interview with NewsDay yesterday, National Arts of Zimbabwe Manicaland manager Jonah Muchayi said they were hoping to select the best outfit that would represent the province at the national finals.
"We are expecting to come with the best that will represent the province at the national finals. That is our main aim and we are expecting that 10 groups will fight for honours," he said. "Generally, we are expecting the competition to be tough just like previous years. We have realised that there are promising youngsters who are willing to showcase their talent."
He said they were encouraging music lovers particularly from the Makoni area to come in their numbers since it was the first time they were hosting such an event there after almost four years.
"We have been preparing for this event since the beginning of this year and I would like to believe that all the groups are raring to go," he said.