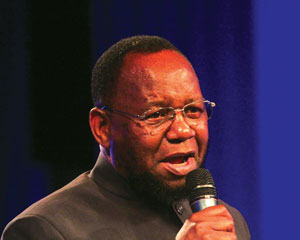 ZIMBABWE is set to send an unspecified number of English language and science teachers to war-torn South Sudan in a 12-month exchange programme.
NQOBILE BHEBHE CHIEF REPORTER
The deal was agreed by Primary and Secondary Education minister Lazarus Dokora in the oil rich country earlier this week where he met his counterpart John Gai.
The two countries forged bilateral ties with several Zimbabwean business communities embarking on investment exploration trips to South Sudan.
The young nation attained independence in July 2011 after its citizens, who are mainly Christians, overwhelmingly voted for separation from the Moslem north in a referendum necessitated by a 2005 peace deal.
The accord ended over two decades of the bloody civil war between the north and the south.
Online publications quoted Dokora saying English language and science teachers would be the first to participate in the programme.
"We think that there will be a scope for collaboration between South Sudan and Zimbabwe in the area that I lead in my country," said Dokora.
Dokora said the teachers would be able to teach for as long as 12 months, without elaborating on when the programme would commence.
South Sudan adopted English as the language of instruction in schools and public offices after declaring independence.
However, Dokora recently told the Bulawayo Zanu PF leadership that there was a critical shortage of trained mathematics and science teachers in the country, with more than 1 500 vacant posts.
Dokora said he hoped more teachers would be trained in the next three years to address the problem. The shortage of maths and science teachers is prevalent in all the country's 10 provinces.
Matabeleland and Midlands provinces are the hardest hit, with vacancy rates of more than 55%.
The flight of skilled maths and science teachers to neighbouring countries in search of better pay and working conditions has further compounded the problem. In 2013, both countries signed an agreement for the establishment of a joint commission focussing on several areas, including economic, cultural, scientific and technical spheres.
South Sudan expressed interest in co-operating with Zimbabwe in the development of human resources.