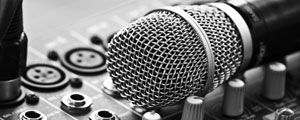 ORGANISERS of the annual Zimbabwe Festival Bira (Zimfebi) will today conduct the second edition of artistes' workshop at the Zimbabwe College of Music.
WINSTONE ANTONIO
The jam-packed festival rolled into life on Tuesday at Book Café with various artistes, among them Tendai Manatsa and Selmor Mtukudzi, attending the official opening workshop that was meant to train artistes to market themselves in this technological era.
Event organiser Luckson Chikutu, aka Manluckerz, said the workshops had been planned for local artistes to be trained in how to package their works in a modern way as well as how to start their own websites and blogs so that they could market their music on the Internet.
"Tomorrow's (today's) workshop will include practical training for artistes on the use of innovative software by renowned software developer Rolf Staflin," Manluckerz said.
"Students from the Zimbabwe College of Music will also benefit from the workshop."
In an effort to appreciate the origins of local traditional music, organisers of the festival tomorrow will take the week-long fiesta to Chatiza Village in Guruve, Mashonaland Central Province.
On Saturday outstanding acts will take turns to entertain fans at Book Café.
Sara Parkman, Tinashe Mandityira, Phillip Vhareta and Liselotte Beverlöv are set to give an inaugural presentation of Swedish folk music and dance fused with traditional mbira music on the day.
The festival has introduced a dancehall act for the first time that will see rising dancehall chanter Spiderman (real name Munashe Tanjani) sharing stage with renowned reggae outfit Vibe Tricks from Sweden.
Renowned artistes among them mbira group Mawungira eNharira and Ambuya VaJestina Madhinga, Manluckerz's outfit, The Zim-Traditional Unity as well as foreign acts from Sweden, Nigeria, Mozambique, Kenya and Uganda are participating at the on-going festival.
"After Zimbabwe, we are going to host the second part of the festival in Stockholm, Sweden, in September with some lucky local artistes being accorded the opportunity to travel to Sweden and Europe for some exchange programs that would see them participating at different festivals ," said Manluckerz.
Zimfebi captures cultural diversity and expression from different parts of the world through music.