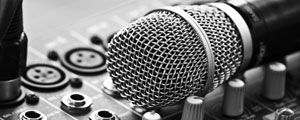 THE curtain came down on the annual Zimbabwe Music Festival Bira (Zimfebi) on Saturday night at Book Café with three local artistes selected to perform in Sweden next month.
WINSTONE ANTONIO OWN CORRESPONDENT
The week-long fiesta rolled into life on August 9 at Book Café with a music workshop attended by various artistes among them Tendai Manatse and Selmor Mtukudzi.
Traditional mbira group Maungira Enharira, Ambuya VaJesina Madhinga and MaNcube Music, and Nyaradzai Zvemisha and Zim Gospel Traditional Music have been given the opportunity to showcase their talent at the second edition of the festival to be held in Stockholm, Sweden, next month.
Speaking to NewsDay, Sweden-based festival founder Luckson Chikutu, aka Manluckerz, said the festival had been a success.
"We want to thank both local and visiting artistes and all those who joined us for the festival to be a success," Manluckerz said.
"This year we gave the platform to upcoming dancehall chanter Spiderman and Genius as we seek to instil a sense of belonging in young musicians."
Organisers of the festival took it rural as Chatiza Village in Guruve, Mashonaland Central Province, hosted one of the shows as part of efforts for people to appreciate the origins of local traditional music.
"We were happy with the overwhelming turnout and Chatiza Village where Guruve Marimba Arts ensemble, Tengenenge traditional group and some schools and community traditional dance groups thrilled people who attended the event," Manluckerz said.
In separate interviews with NewsDay, the visiting artistes described local music as unique in its continent.
"It was my first time to perform in Zimbabwe and I really enjoyed the type of music played by Zimbabwean artistes and the way they play the mbira instrument," Sara Parkman said.
Mozambican Celso Paco also shared the same sentiments.
"I have travelled to different countries, among them United States and Australia, but discovered that Zimbabwean music is unique and has its own identity and it is being played in different parts of the world," Paco said.
The closing show, which was fairly attended saw artistes among them Parkman, Tinashe Mandityira, Phillip Vhareta and Liselotte Beverlöv giving a presentation of Swedish folk music and dance fused with mbira music.
Local rising dancehall chanter Spiderman (real name Munashe Tanjani), who shared the stage with visiting renowned reggae outfit Vibe Tricks from Sweden, Paco and Troup Traditional Music of Mozambique put up a sterling performance.
Manatsa and Mtukudzi, upcoming 10-year-old dancehall chanter Genius, Ambuya VaJesina Madhinga, Manluckerz's outfit, the Zim-Traditional Unity, Nyaradzai Zvemisha and Zim Gospel Traditional Music and traditional mbira group Maungira Enharira were also equal to the task as they did not disappoint giving their best during their performances.
This year's edition saw festival organisers conducting some music workshops at Book Café and at the Zimbabwe College of Music. Several artistes and music students attended the workshops.
The workshops taught artistes how to package their works in the modern, digital era as well as how to start their own websites and blogs so that they could market their music on the Internet.
The practical workshops were facilitated by a Swedish-based renowned software developer Rolf Staflin. Zimfeb seeks to promote local traditional cultural heritage and bring people together from different parts of the world through music.