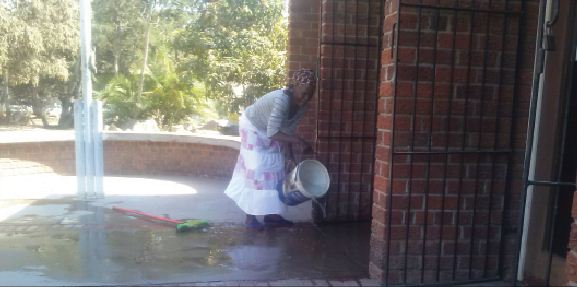 THERE was drama at the Chitungwiza Magistrate's Courts last Friday when court officials quizzed a woman on suspicion of engaging in an act associated with witchcraft after they allegedly found her sprinkling traditional snuff at the entrance of the courtroom.
VIMBAI MARUFU OWN CORRESPONDENT
Cecilia Murwirwa was, however, later cautioned and set free after she denied allegations of witchcraft.
Murwirwa, whose age could not be ascertained, told the bemused court that she was just rubbing off her hands after sniffing her traditional snuff. Her actions had aroused curiosity amid suspicion that the alleged juju was meant to influence court officials to release her nephew Aaron Mlauzi from remand prison where he is currently incarcerated over theft charges.
"If it was a witchcraft act, I would have done it during the night without anyone seeing me. I was merely rubbing my hands because I was sniffing my snuff outside the courtroom," Murwirwa said before she was ordered to clean the floors.
Lawyer Joshua Chirambwe, who witnessed the drama, said Murwirwa was lucky to go unpunished as she could have been charged for desecrating at a public institution.
"Such conduct at esteemed public institutions is not only disgraceful, but demeaning to the Judicial Service Commission as a whole. It is a chargeable offence to be found engaging in practices commonly associated with witchcraft under Section 98 of the Criminal Law (Codification and Reform) Act," Chirambwe said.