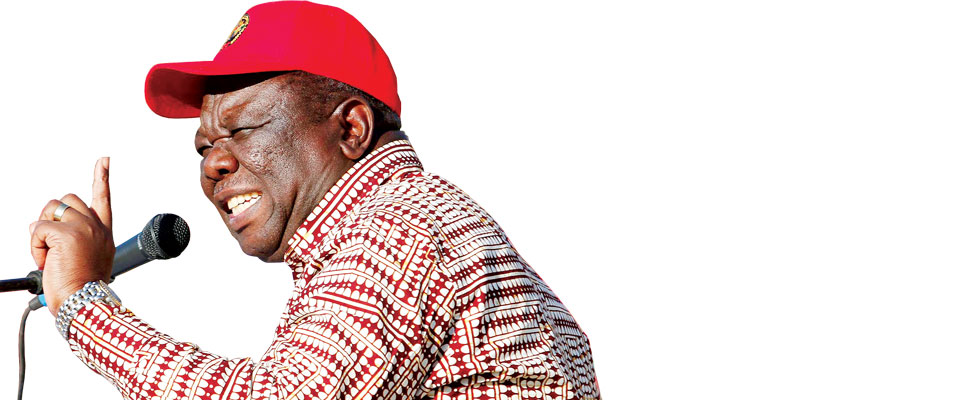 THE MDC-T's founding ally, the Zimbabwe Congress of Trades Union (ZCTU), yesterday broke its silence and urged the Morgan Tsvangirai-led MDC-T to go back to its founding values of advancing the "working class agenda" instead of pushing capitalist policies.
PAIDAMOYO MUZULU SENIOR REPORTER
ZCTU secretary-general Japhet Moyo spoke of the union's frustration in an interview ahead of MDC-T's congress scheduled for next month.
"While we respect the MDC-T's independence, they should look back and reflect on our founding values that the party was to advance the working class agenda, but going by what happened in the last five years one can see they had veered off course," Moyo said.
He said the MDC-T during their time in the inclusive government abandoned the workers' cause and all the policies they implemented were pro-capital.
He said: "We did not expect a labour-backed party to deregulate labour. We did not expect them to talk about promoting International Monetary Fund and World Bank policies that are pro-capital. We are not happy about that."
Moyo added that MDC-T ministers despite holding the Public Service and Finance portfolios during their tenure in the inclusive government, allegedly failed to influence salary and wage increments for civil servants neither did they reduce the average taxes borne by poor workers.
The party in 2012 released its economic blueprint Agenda for Real Transformation (ART) that had neoliberalism imprinted all over it.
"Let's call a spade a spade, you will recall that we were very critical of the party's policies during the inclusive government and we were also very critical of the ART and at the last policy conference Tendai (Biti) (then MDC-T secretary-general) refused to shake hands with me."
Moyo said the ZCTU and other stakeholders were now expecting the MDC-T leadership to critically introspect and acknowledge that it had betrayed its support base.
The heavily-depleted MDC-T goes to congress on a yet-to-be confirmed date next month with some of its top leaders led by Biti having defected to form MDC Renewal Team.