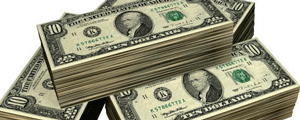 THE Zimbabwe Institute of Public Administration and Management (ZIPAM) ZIPAM needs $400 000 for recapitalisation, Secretary for Public Service, Labour and Social Welfare Ngoni Masoka yesterday told Parliament.
VENERAND LANGA
Masoka appeared before the Parliamentary Portfolio Committee on Public Service, Labour and Social Welfare to speak on the $172 511 000 budget that his ministry was allocated for 2014.
ZIPAM was allocated $84 000 when the ministry had requested for $400 000, leaving a shortfall of $316 000.
"ZIPAM currently is undercapitalised with most of its infrastructure needing refurbishment," Masoka said.
"The appropriated funds for the parastatal are 21% of the ideal budget," he said.
But, MPs in the committee chaired by Gutu East MP Berita Chikwama (Zanu PF) felt the institution had only suffered due to mismanagement.
Binga North MP Prince Dubeko Sibanda (MDC-T) said most parastatals like ZIPAM suffered due to donations to political parties even though they were ailing.
"Generally the feeling in the country is that most of our parastatals are not doing well, but the committee feels ZIPAM should be self-sustainable. Some of these parastatals have a tendency of donating to political parties and individuals.
"This country is experiencing difficult circumstances and is it necessary for Parliament to be crying for allocations to ZIPAM? Should we not let parastatals be self-sustainable because they used to operate as a hotel?"
Masoka admitted there were challenges at ZIPAM.
"However, reports since last year show improvements. ZIPAM has taken off to implement its training mandate and are training civil servants and local authorities. It is true they used to operate as a hotel, but they were taken to court for that as they were not paying fees to operate as a hotel.
"A lot of progress has been made to revive ZIPAM. They need sprucing up to get beds and showers to make it habitable.
"They had huge debts and failed to pay workers, but something is happening and the institution is coming back again especially with the strength of new management," Masoka said.