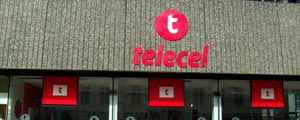 THE Supreme Court yesterday struck off the roll an appeal filed by Telecel Zimbabwe's board member Jane Mutasa challenging a High Court decision which upheld her suspension from the mobile phone operator, saying the appeal had not been properly brought before the court.
BY CHARLES LAITON
Mutasa wanted to challenge High Court judge Justice Nicholas Mathonsi's judgment which upheld a resolution made by Telecel Zimbabwe directors at a meeting in London to suspend her over allegations of defrauding the organisation of airtime recharge cards valued at $1,7 million.
The meeting also resolved to allegedly withdrew her terminal benefits.
But in July last year, Mutasa through her lawyer, Chris Venturas of Venturas and Samukange law firm, took the matter to the High Court arguing her suspension was unlawful.
The Telecel boss also argued that all orders given to Telecel Zimbabwe and Empowerment Corporation (Pvt) Ltd by Telecel International on March 19 2010 should be nullified.
However, Justice Mathonsi dismissed Mutasa's application on the basis that her submissions were contrary to the agreement governing the relationship between the parties.
Yesterday, Mutasa, through her lawyer Advocate Ray Goba, had sought to have Justice Mathonsi's ruling overturned by the Supreme Court.