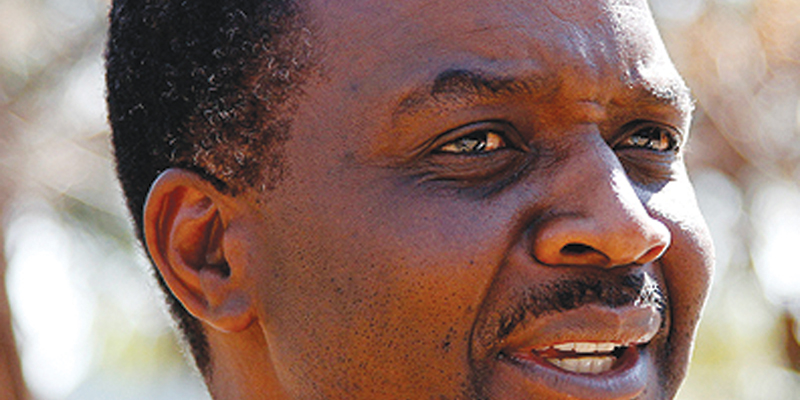 STAKEHOLDERS in the mining sector have accused government of failing to stamp its authority and ensure accountability in the production and sale of mineral resources to help rejuvenate the collapsing economy. Soon after his re-election in July 2013, President Robert Mugabe announced an ambitious economic revival plan anchored on mining revenue, particularly diamonds.
BY TINOTENDA SAMUKANGE
And recently, Mines minister Walter Chidhakwa proposed to merge diamond mining companies so as to deal with issues of transparency and accountability in the extractive industry.
Stakeholders attending a mining workshop last week raised concern over government's seemingly pussy-footing over the issue amid a rise in cases of minerals smuggling and high-level corruption within the mining chain. The workshop, held in Mutare, was organised by the Zimbabwe Environmental Law Association and Centre for Natural Resources Governance.
"The reason why we are gathered here is that all is not well in the diamond mining sector," Mabvuku-Tafara legislator James Maridadi said.
"The problem lies within the leadership of this country. There are other countries which started mining a long time ago before us and their children are still benefiting from the mining," he said while reiterating the need to properly plan.
David Matyanga from the Chamber of Mines said there was need for the government, investors and the civil society organisations to work together and remove an element of mistrust among themselves so as to properly manage the extractive sector.
Shamiso Mtisi from the Zimbabwe Environmental Law Association said it was important to open lines of engagement so that all critical players share information regarding the well-being of the sector.
African Forum and Network on Debt Development's Tafadzwa Chikumbu said the country was being prejudiced of huge revenue from the extractive sector owing to illicit financial flows.
He said it was important for the government to improve policing institutions to deal with the matter, while others accused the government of being compromised by being an interested party.
Government is both a player and regulator in diamond mining.
Communities surrounding Marange diamonds and those relocated from Chiadzwa called upon the government to play an important role in ensuring that miners were responsive to their needs.