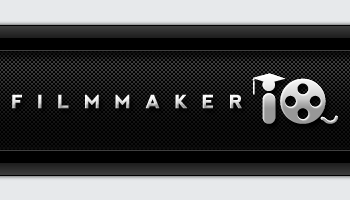 INTERNATIONAL Images Film Festival (IIFF) director Yvonne Jila said local filmmakers must utilise the forthcoming festival which will run from August 14 to 22 as a platform to widen their audience and develop their careers.
BY WINSTONE ANTONIO
Speaking to NewsDay, Jila said with the festival they sought to promote the struggling film industry giving new players the opportunity to engage with veteran directors and filmmakers from different countries.
"International Images Film Festival provides Zimbabwean films a wonderful testing ground for entry in the market and by going regional, the festival gives local productions a chance to shine in the region," Jila said.
Jila said this year they had added a new category called World View, which showcases compelling stories with unique genres and style with themes such as migration, conflict and peace building, climate as well as political reality of contemporary Africa.
"The World View section is in response to the large number of high quality films on global issues currently being produced globally," she said.
With about two weeks left for the submission deadline of films for this year's festival, a new record of 150 entries a month has been set as compared to last year's total submissions of about 120 films.
"The increase in the numbers of submissions at the moment for this year's forthcoming festival is an indication that it is growing. So far 150 in digital cinema print Blu-ray and DVD and have been received, but only 60 films will be shown," she said.
"With such a number of films, we are more than excited that IIFF is getting attention regionally and internationally and like any other festival." Jila said they were still inviting local entries and were looking forward to surpassing last year's figure of 20 local films.
"The deadline for all festival entries, including delivery of screeners and trailers, is May 31 2015. The festival continues to support cinematic excellence and will award trophies and monetary prizes," she said.
"From AfricAvenir in Namibia to FESPACO in Burkina Faso to Afrykamera in Poland, the Berlinale in Germany, our partners and staff are working tirelessly to bring the best and recent productions to IIFF 2015."
Jila said after the main festival, screenings would take place in Bulawayo, Binga, Gwanda and Chipinge. IIFF will then travel to Kenya, Malawi, Somalia and Uganda.
This year's festival will run under the theme "Women Alive: Women of Heart".