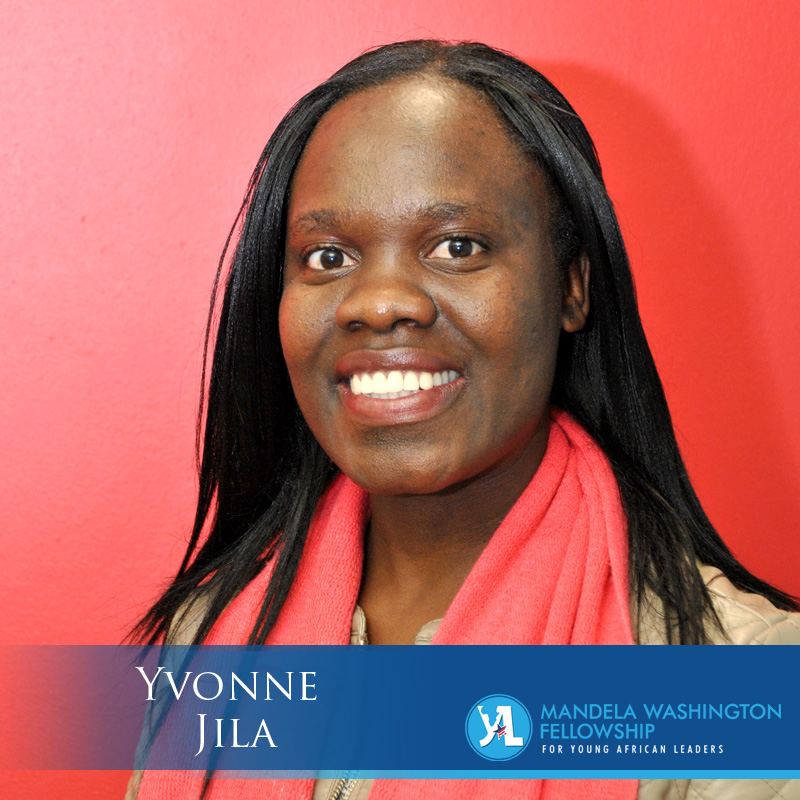 Yvonne Jila has a chance to enhance her work when she joins 499 other young African leaders when she participates in the Mandela Washington Fellowship (MWF) in mid June this year where she cannot wait to share her experiences in programming films that promote progressive social change.
Yvonne will spend six weeks at the University of Berkeley, California and she has set her sights in leveraging this opportunity for a two way interaction that will take her film works to new heights.
She says being selected as one of the 30 participants for this year's fellowship is an answered prayer for her. "I was overwhelmed at the sight of the congratulatory email, the subject said it all! I did not bother to read the whole email at that moment. I felt tears running down my cheeks. I could not believe it, I wanted to scream but I could not. I put my laptop on the couch and started pacing up and down the room and only managed to say 'Thank you Jesus'"
Yvonne believes that the fellowship is one of its kind in identifying people "that Africa has been waiting for, leaders who seek to be the solution to problems and solutions in their communities and countries". She also believes the fellowship is also "a reminder to young leaders that leadership is about serving, about ploughing back to the communities that raised us and the countries we come from".
Since 2008 Yvonne, has worked in the filmmaking industry. As the current Director of the International Images Film Festival for Women (IIFF), Yvonne works to ensure that films are used for engagement of issues on gender equality as well as other social justice issues. In this capacity Yvonne also coordinates the 16 Days of Activism against Gender Based Violence where she programs films that create awareness on the need to stop gender-based violence. At these screenings her highlight is "the fact that after each screening, the audience discussed the issues they picked up and come up with solutions that are applicable in their context."
Yvonne has also been instrumental in the "New Man" initiative, which is a program that promotes positive involvement of men advancing in women's rights.
Upon her return in Zimbabwe after an additional six-week Professional Development Experience in the Educational Strategies Department at the National Centre for Civil and Human Rights in Atlanta, Georgia Yvonne will continue in her advocacy work on "women's rights and social change. I will also promote girls' access to education in rural communities. I also want to develop my volunteer work in the rural areas to a project that encourages young girls to dream and find ways of turning those dreams to reality".
Yvonne holds a Diploma in Mass Communication from Harare Polytechnic, a Bachelor of Science Honours Degree in Sociology and Gender Development Studies from Women's University in Africa and is keen on pursuing further studies. She also holds a certificate from the European Festivals Association for completing the Atelier Training for Young Arts Festival Managers. You can follow Yvonne's MWF experience on twitter @yvjila