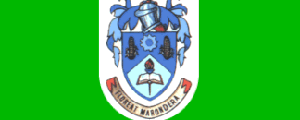 A 29-YEAR-OLD fine artist, Yemurai Mukudu, is holding a three-day art exhibition at Hope Fay Conference Centre, the first of its kind in Marondera in 10 years whose theme is "The Making of a Creative Mind". BY JAIROS SAUNYAMA
The exhibition is a collection of paintings, drawings, illustrations, sculptors, drawings, mixed media, photographs and graphic designs.
"The artworks were inspired by my impressions and reflections of my experiences on social issues. They chronicle my emotional journey," Mukudu said.
"I feel honoured to be the first female and artist to hold such an event in my hometown in so many years."
She said she hoped the exhibition would pave way for more showcases and draw the town's artists from their shells.
The self-sponsored exhibition that opened yesterday will be concluded tomorrow where Marondera mayor Anthony Makwindi will officially open the event.
"I love art and that is my profession. I have to do what it takes to promote my works," Mukudu said. "This is my first exhibition and it has not been easy to finally hang my artworks on the wall. I had to sponsor myself for the better of the art industry in this town."
Scores of art lovers yesterday streamed in to witness what could be the beginning of a new era in the farming town.
Mukudu started practicing art at a tender age and won many accolades at Marondera High School.
She also studied for a Diploma in Art and Design at Mutare Teacher's College before proceeding to Chinhoyi University of Technology where she is a final year student of Fine Art degree programme.