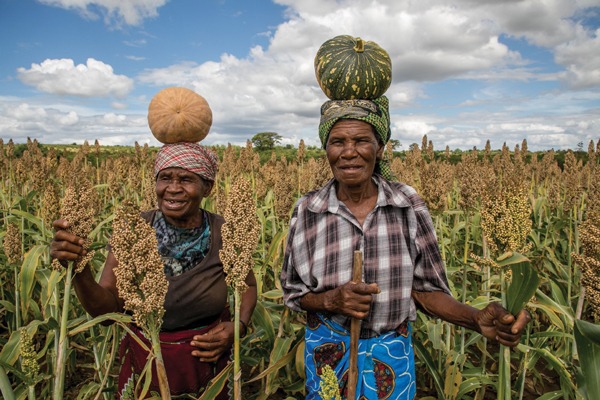 BY KUDAKWASHE TAGWIREYI HUMANITARIAN organisation, ActionAid Zimbabwe has urged government to capacitate smallholder farmers in order to improve farm workers' working conditions.
In a statement to commemorate International Workers Day, ActionAid Zimbabwe said farm workers should be supported through social protection programmes and a living wage.
"In Zimbabwe, wages, income inequalities and workers' rights violations have grown tremendously over the past years, especially in the wake of the COVID -19 pandemic.  Agriculture extension systems are incapacitated with approximately one extension officer per 800 smallholder farmers," the ActionAid statement read.
This makes it difficult for them (agriculture extension workers) to pay close attention to the needs of the individual farmer.
The budgetary allocations to the Ministry of Lands, Agriculture Fisheries, Water, Climate and Rural Development must be increased while decentralising budgetary utilisation to capacitate extension officers.
"While recent government initiatives targeting this critical service are commendable, AAZ calls upon the government to increase budgetary allocations to the Ministry of Lands, Agriculture, Fisheries, Water, Climate and Rural Development to fulfil the Malabo declaration with 10% of the budget allocated towards the small-holder sector."
The humanitarian organisation also said budget allocation for the agricultural sector should be decentralised to provincial structures to motorise the sector.
Agricultural Technical and Extension Services director Stancilae Tapererwa told NewsDay that the country is currently operating with approximately three agricultural extension officers per ward.
"We have 1 500 rural wards; so in each ward we have three extension officers.  Efforts are also being made to capacitate agriculture extension offices with motor cycles and fuel," he said.
"As we speak we have 4 665 of our officers who are in posts, and the ones that already have motorcycles are 3 850.  We also give them 20 litres of petrol every month, and all 5 665 staff are capacitated with tablets, which they use for data collection."
Follow us on Twitter @NewsDayZimbabwe
Related Topics