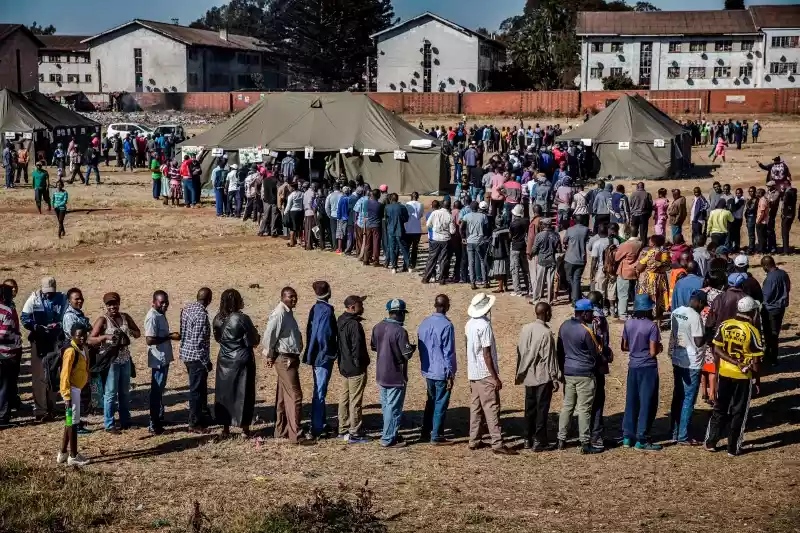 Newly-appointed Zanu PF acting provincial chairperson for the Midlands province, Edson Chiherenge, has said that the main opposition Citizens Coalition for Change (CCC) should stop dreaming about an election re-run as there will be no repeat of general polls.
Addressing party supporters at a Zanu PF Gweru district "Thank You Rally" during the weekend, Chiherenge said the ruling party and President Emmerson Mnangagwa had already won, hence there was no going back.
He said while the CCC was clamouring for a re-run of the elections, no such thing would be happening in Zimbabwe.
"There will be no such development as the nation will not hold another round of general elections. The country is already moving forward under the visionary leadership of President Mnangagwa," he said.
Chiherenge was recently appointed provincial chairperson replacing Larry Mavima, who Mnangagwa elevated to commissioner in the Public Service Commission.
The CCC, however, maintained that the August 23 and 24 harmonised elections were flawed and that the outcome of the polls was not legitimate.
The opposition party said there was need for a re-run of the elections under the supervision of regional and international bodies.
The CCC has also accused the Zimbabwe Electoral Commission of bias in favour of Zanu PF, calling for the establishment of an independent body before another round of elections is held.
The ruling Zanu PF has, however, argued that it has no control over the electoral body, accusing the CCC of being crybabies after losing the elections.
Election observer missions from Sadc, the European Union and the African Union, among other international organisations, condemned the way the elections were held arguing that they failed to meet constitutional, regional and international requirements for the holding of free and fair elections.
Related Topics