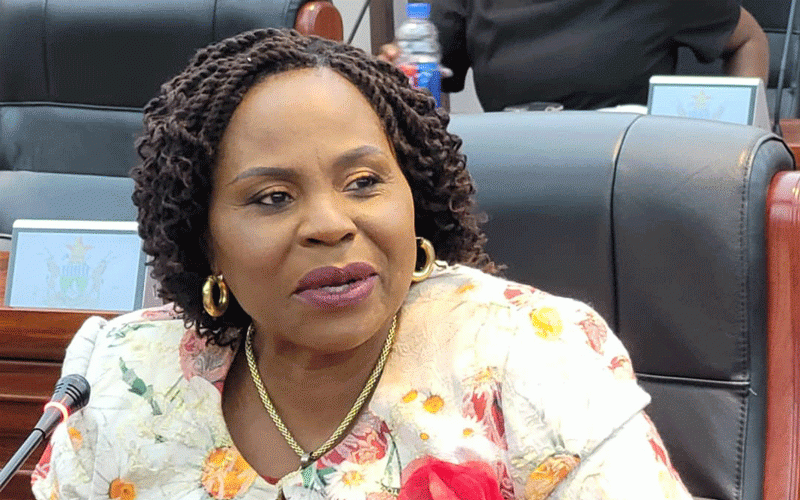 Government is committed to collaborating with development partners and other stakeholders to develop effective strategies to prevent gender-based violence (GBV), a Cabinet minister has said.
Women Affairs, Community, Small and Medium Enterprises Development minister Monica Mutsvangwa said this while officially launching the campaign for 16 Days of Activism against GBV on Friday last week.
According to UNFPA, one in three women in Zimbabwe have experienced physical violence and one in four women have experienced sexual violence since the age of 15.
Mutsvangwa said investing in GBV prevention ensured the well-being and empowerment of individuals and communities.
"It enables the implementation of comprehensive strategies encompassing prevention, survivor support, education, advocacy, and policy reform.
"In addition, it sends a resounding message of society's commitment to upholding the rights and dignity of all individuals, as well as signifying a collective acknowledgement that violence has no place in our communities and everyone deserves a safe and valued environment," Mutsvangwa said.
The launch of the campaign preceded the commemorations of the 16 Days of Activism, which are marked between November 25 and December 10 annually.
This year, the campaign will run under the theme Unite! Investing to prevent violence against women and girls.
The main commemorations will be held in Mutasa district, Manicaland province, on November 26, 2023.
Mutsvangwa said integrating a gender perspective into the budget process would ensure that funds were used efficiently and effectively to promote equitable outcomes for all members of society, which contributed towards the prevention of GBV.
"Gender-responsive budgeting operates on the fundamental principle that gender equality is not just a matter of social justice but also a catalyst for economic growth and sustainable development," she said.
The government has collaborated with Canada, Sweden, the European Union and UNFPA, among others, to implement GBV programmes, including one-stop centres in Rusape, Gweru, Gwanda, Bindura, Chinhoyi and Bulawayo.
Safe shelters have also been set up, while GBV survivors have benefited from economic empowerment programmes.
Speaking at the same event, Canadian ambassador to Zimbabwe, Adler Aristidle, applauded the country for its robust foundation for future programmes aimed at eliminating all forms of violence against women and girls by 2030.
"Canada is prioritising the elimination of sexual and gender-based violence through multi-sectoral programming and integration into its international assistance programmes in health, education and inclusive governance." he said.
Swedish embassy deputy head of mission, Berthollet Kaboru, called for the establishment of collaborations between governments, civil society, and communities to expedite the eradication of gender-based discrimination.
"To end violence against women and girls, a multi-stakeholder approach is needed, ensuring they have access to necessary help and are heard, thereby challenging misogyny and violence." he said.
UN resident co-ordinator Edward Kallon said the fight against GBV faced challenges due to weak enforcement and discriminatory social norms.
"The consequences of violence on women's physical and mental health, economic empowerment, well-being, and professional development cannot be underestimated. It also hampers overall social and economic progress for families, communities and societies, obstructing the achievement of sustainable development," he said.
Related Topics