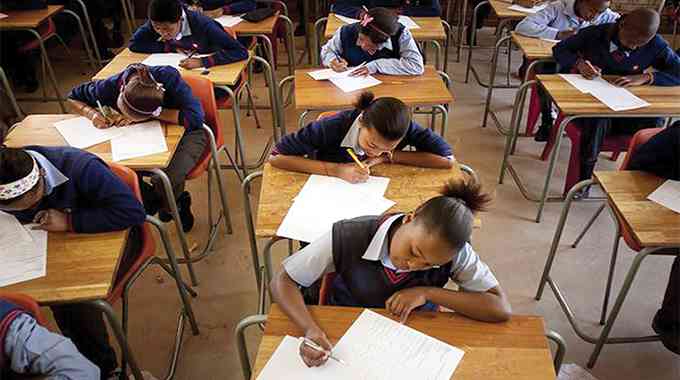 TEACHERS have demanded contracts to invigilate the Zimbabwe Schools Examination Council (Zimsec) final examinations.
In a letter addressed to Zimsec, the Amalgamated Rural Teachers Union of Zimbabwe (Artuz) said the Primary and Secondary Education Ministry employees and its affiliates should offer them contracts.
"By signing contracts with teachers specifically for invigilation, Zimsec will establish a clear understanding of the expectations and the responsibilities involved in this role," Artuz argued.
"This will help ensure that teachers are adequately compensated for their extra efforts and time dedicated to invigilating exams. Moreover, having a formal agreement in place will provide a legal framework that protects both parties' rights and obligations."
Artuz president Obert Masaraure said the examinations body should stop exploiting teachers.
"Teachers are being exploited and Zimsec is not remunerating the teachers for their invigilation efforts," he said. "We had held several meetings with Zimsec on this issue, but nothing has come out.
"Now we are having a situation whereby teachers are no longer willing to invigilate as long as they are not sure whether they are going to be paid."
Primary and Secondary Education spokesperson, Taungana Ndoro, said invigilation was part of teachers' official duties, hence they should not demand extra payments.
"It's part of the teachers' job description to invigilate from the Public Service Commission point of view. So briefly, it is part of their role to invigilate," Ndoro said.
Teachers have often clashed with Zimsec and the Education ministry over non-payment of invigilation fees.
Related Topics