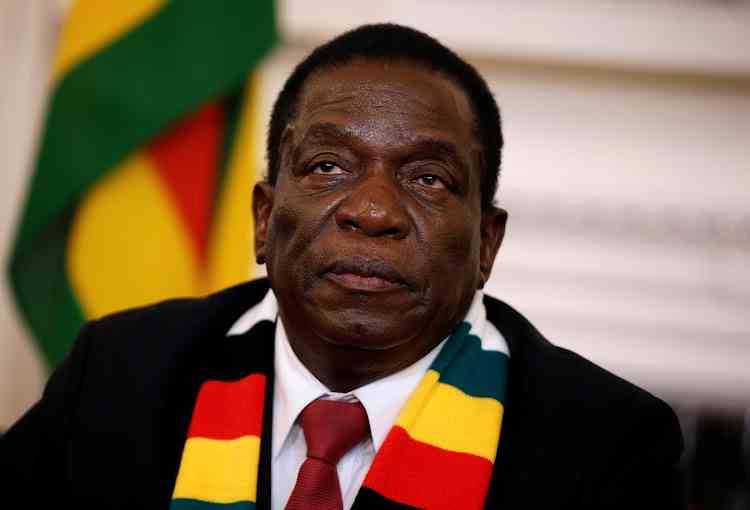 PRESIDENT Emmerson Mnangagwa has come under fire after he described lawyers, in particular the Zimbabwe Lawyers for Human Rights (ZLHR), as "counter revolutionaries", with critics saying the utterances confirmed that the rule of law was under threat.
During the launch of Lawyers for Economic Development at State House in Harare on Monday, Mnangagwa questioned the patriotism of the country's human rights lawyers.
"It is disappointing that some lawyers and other professionals across the board have become instruments of the counter-revolutionary and retrogressive imperialist agenda of our detractors," he said.
Human rights defenders said Mnangagwa had no moral authority to talk about patriotism.
"Mnangagwa and his party are scared when they see the new breed of patriots and revolutionaries who seek to recalibrate how Zimbabwe is governed," said Obert Masaraure, Crisis in Zimbabwe Coalition spokesperson.
"As was the case in the liberation struggle, lawyers were there to defend revolutionaries and patriots from the fascist settler regime. Today, we thank the lawyers who are defending the new crop of patriots and revolutionaries who are fighting for a better Zimbabwe.
"The Zanu PF party has every reason to be scared because it knows it has alienated itself from the people by choosing accumulation ahead of serving the people."
In a tweet, Piers Pigou, Southern Africa Programme head for the Institute for Security Studies think-tank, criticised the hypocrisy in Mnangagwa's statement.
"Threatening ZLHR, accusing them of not being patriotic in the shadow of passing the autocratic "Patriot Act", is this 80-year-old relic of yesteryear really the best Zanu PF has to offer?"
Zimbabwe Democracy Institute director Pedzisai Ruhanya said someone in Zanu PF forgot to remind Mnangagwa that ZLHR represented war veterans after they had been arrested for demonstrating against the late former President Robert Mugabe and his wife Grace's abuse of power in support of the then Vice-President.
"Zanu PF secretary for war veterans Douglas Mahiya is a beneficiary of that help," Ruhanya said.
Citizens Coalition for Change member David Coltart said the rule of law was under threat under Mnangagwa's leadership.
"It's disappointing that a person who was himself trained as a lawyer by the late great Chief Justice Enoch Dumbutshena should issue such threats against ZLHR. It's no wonder that the rule of law has never been under such threat as it is today," he said.
Related Topics